Flying to Tahiti, we crossed the international date line, which means we left New Zealand on Sunday, but arrived in Tahiti on Saturday. I just gained a whole day! Whoo Hoo! HA
Our first accommodation in Tahiti was to be very special. I decided to splurge on the Intercontinental and the 'over water bungalows'. WOW, what a nice experience. A cute little cabin, separate from any other building, on stilts on the water where you can look down and see fish swimming around. I think this Intercontinental has been around a while, and the reviews were surprisingly mixed, but we loved it. One note, I think there are resorts on other islands (maybe even this one) that have glass floors in the bungalows, so you can look down from inside. Pretty cool, but I was happy where we were.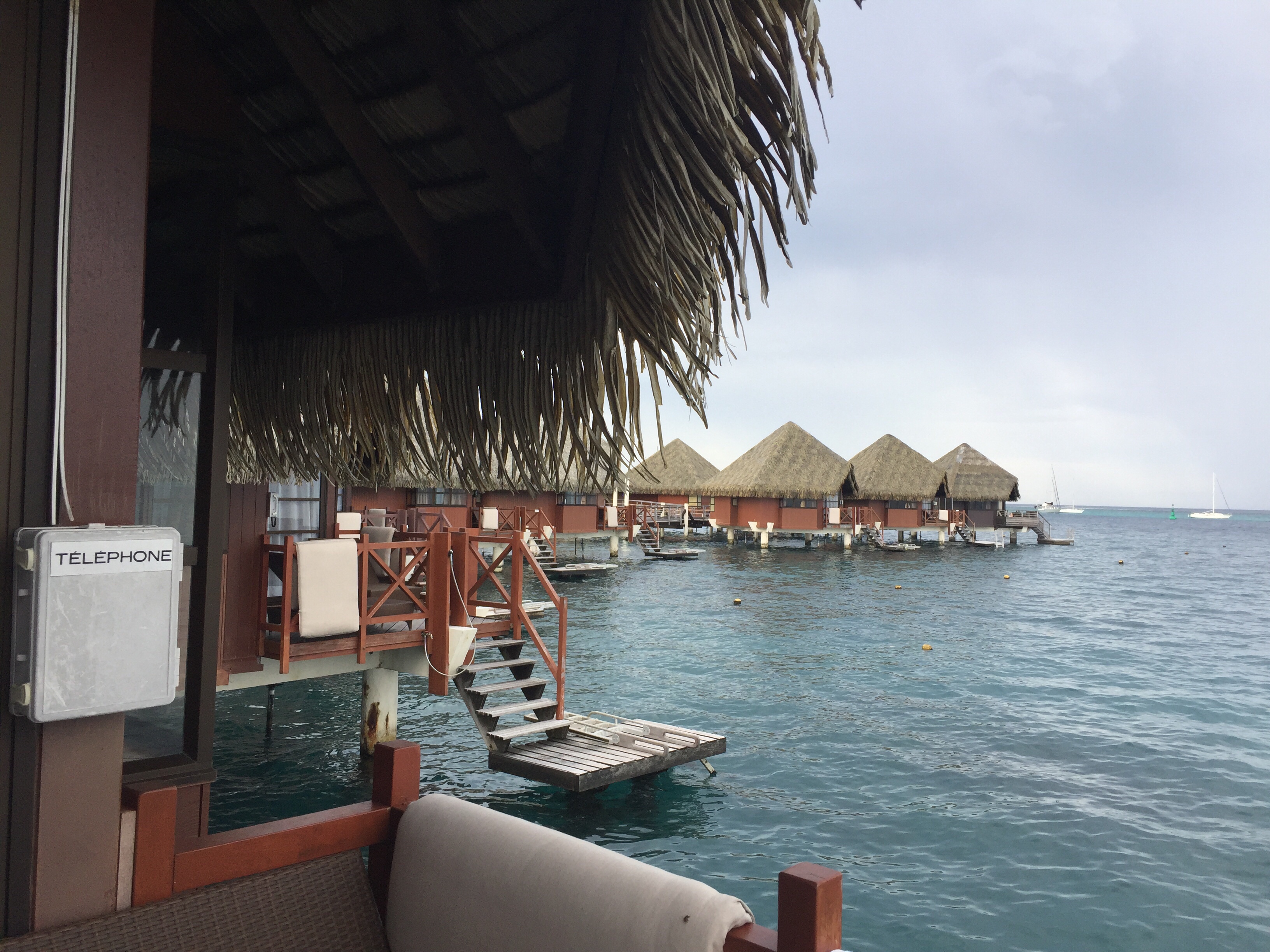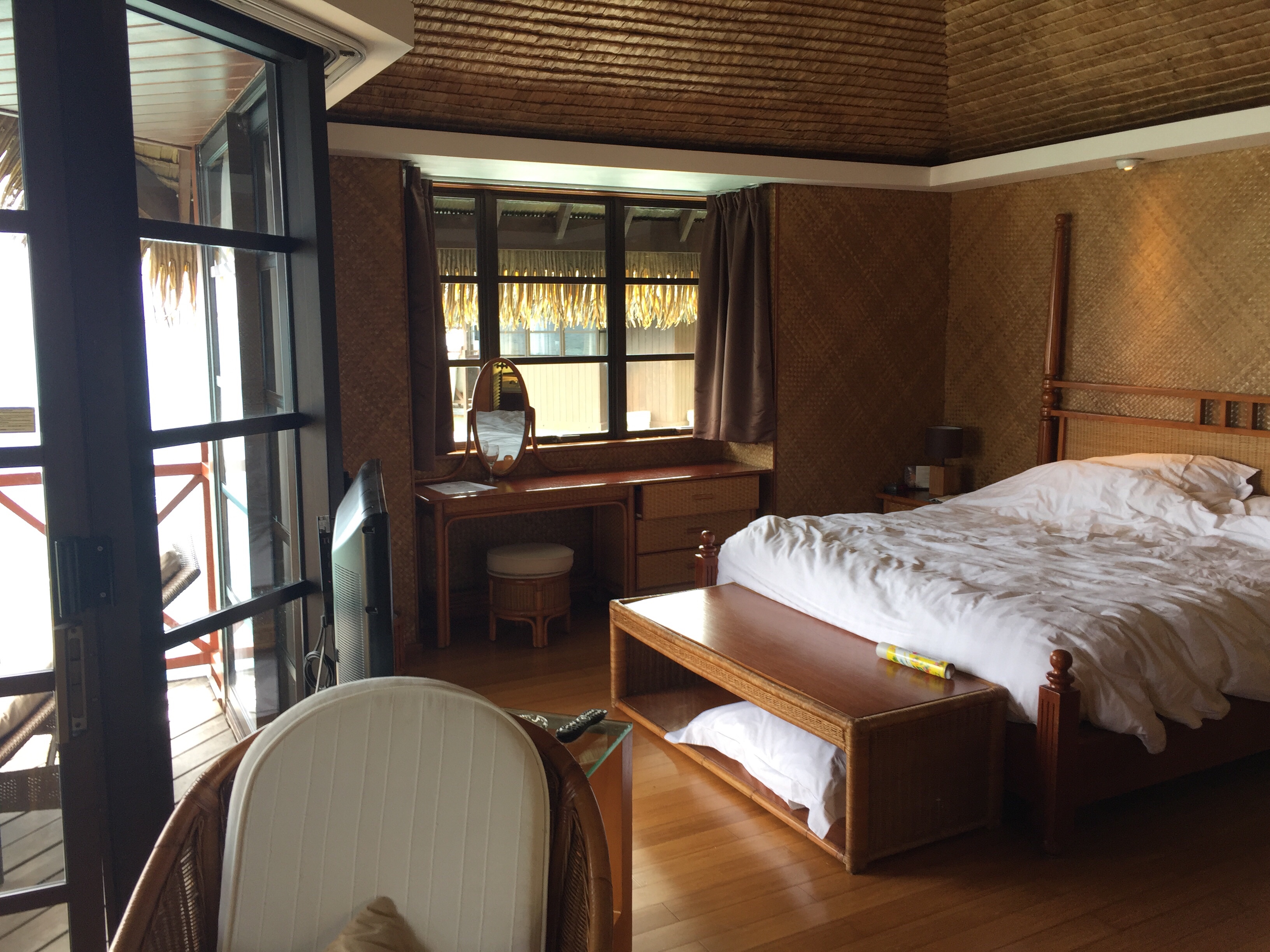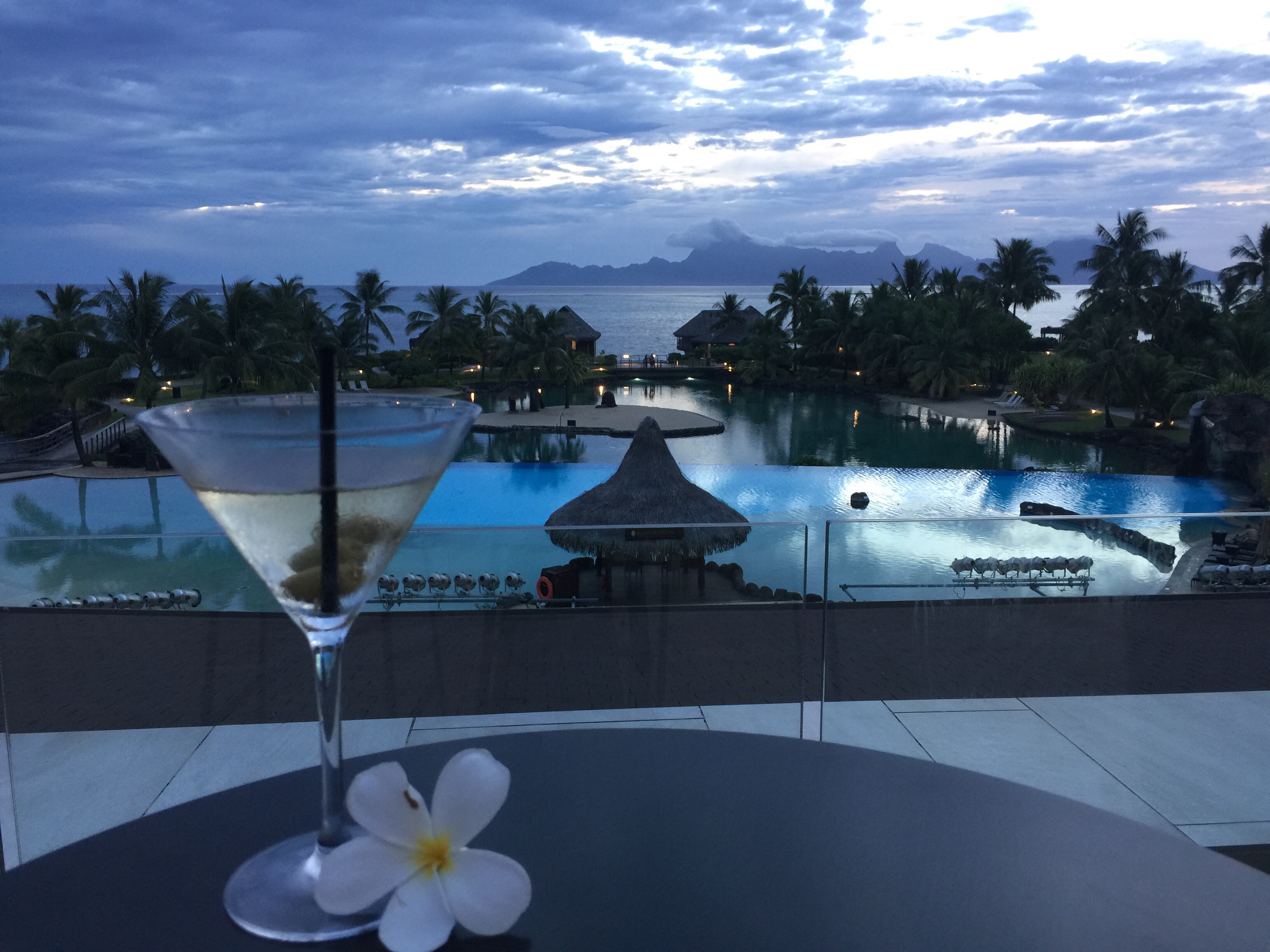 We were pretty tired after running around New Zealand for a month, so we spent our time chilling. I had a massage, some good gym time, some book time and of course Lane had some screen time. HA.
While we were there, we booked ourselves at the onsite diving center – to do a shark dive in a few days time (once we had left to the airbnb).
The dive was amazing. So many sharks everywhere. I was disappointed at first that the guide said we wouldn't be feeding the sharks (just the fish), but I think I'm kind of glad. As it was, the sharks were NUMEROUS and CLOSE and I'm not sure I would want to experience a feeding frenzy my first time diving with lots of sharks. HA. Unfortunately, I don't have any photos but we really enjoyed it.
Shark dive glow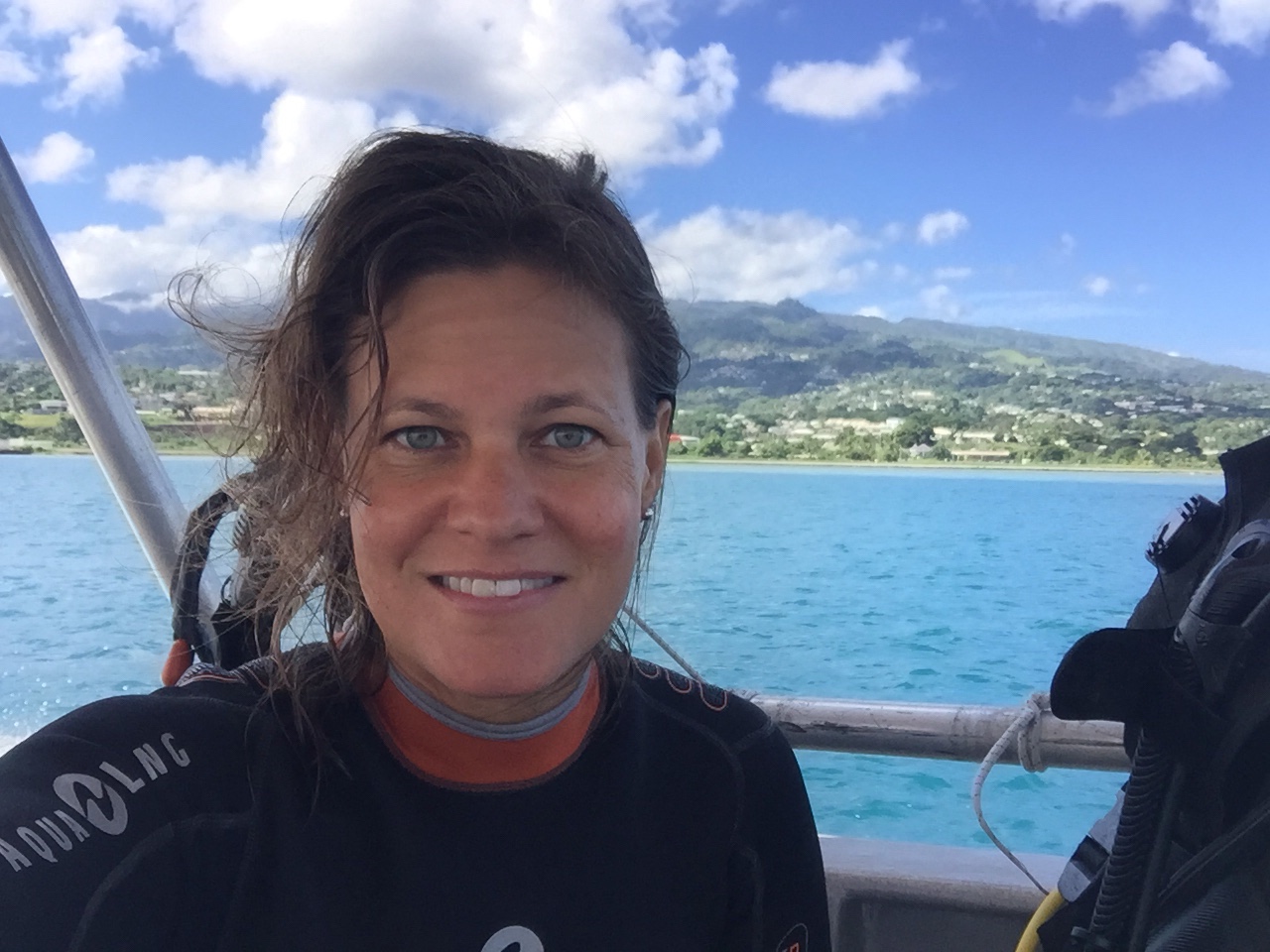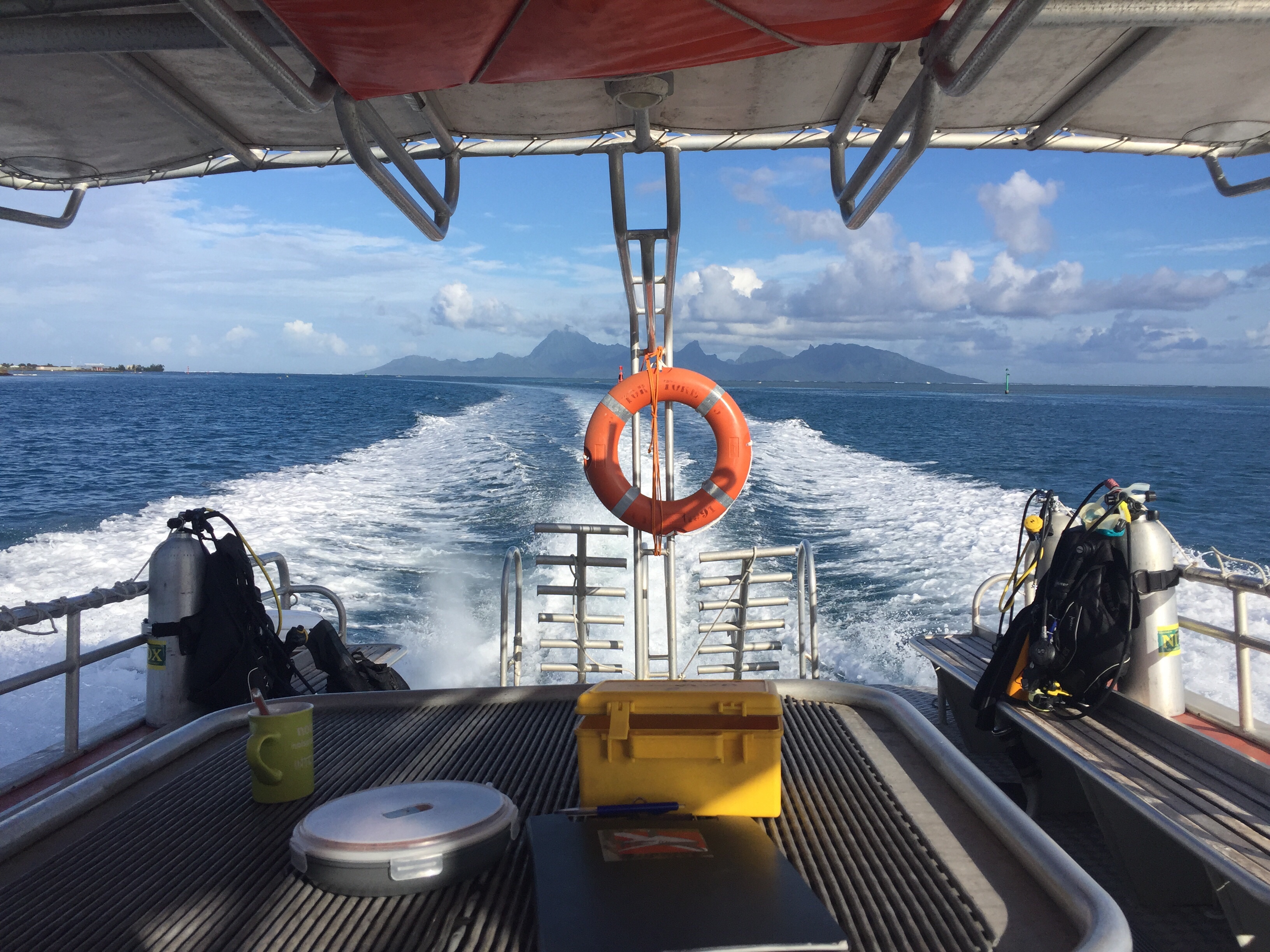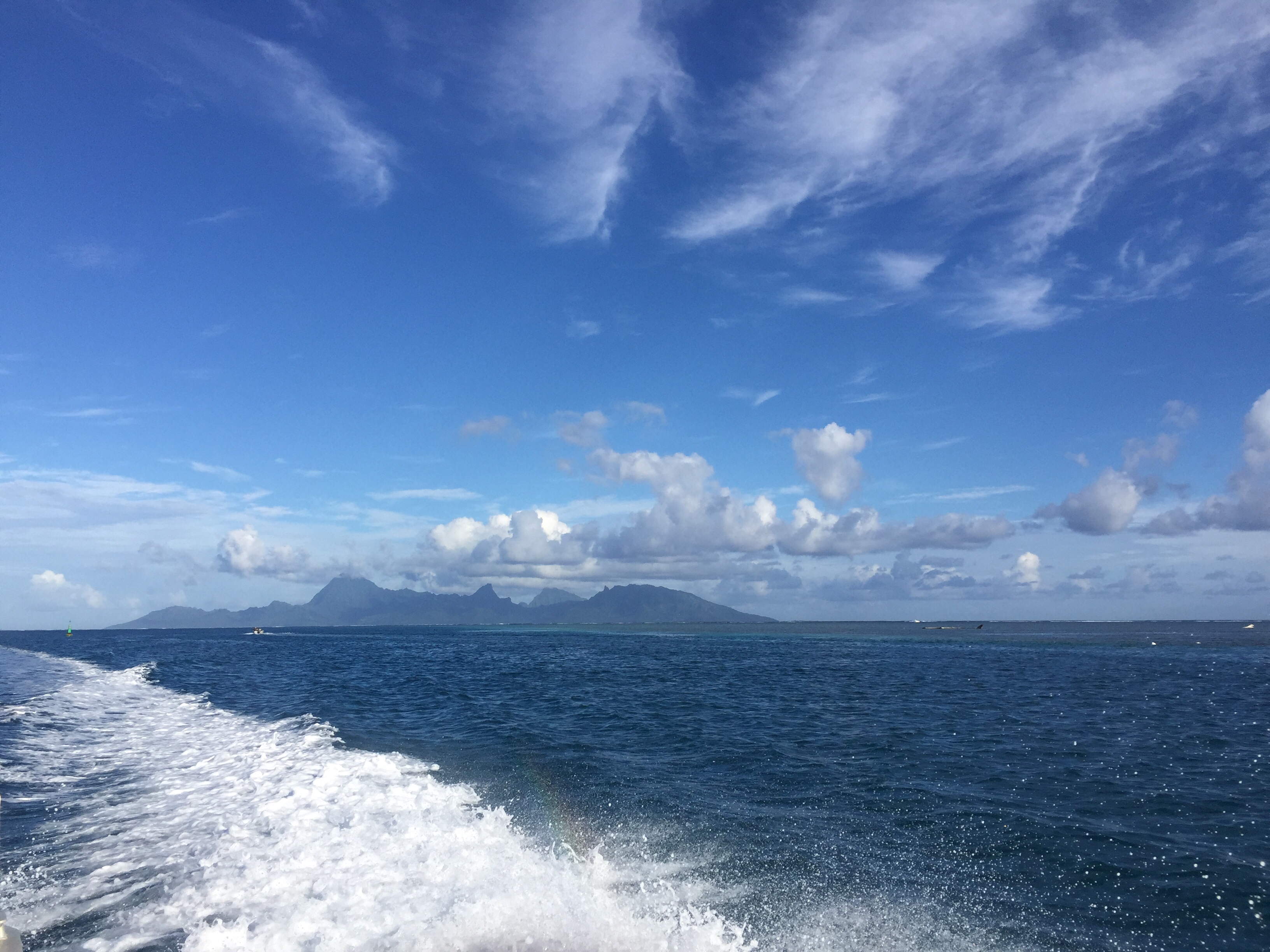 We also did a wreck dive after that, around a plane that was sunk. That was also very cool.
The rest of the week we mostly chilled in our beautiful airbnb overlooking the water. We took a drive up to the famous surf spot Teapoo, but it's not big wave season so the surf was small. Funny, we learned that the surf is only big there one month of the year. The spot appeared to be a very popular local hangout. Lots of families and a bit of a tailgate party vibe with music blasting and people eating and drinking. As much in the parking lot as the beach. There were some surfers in the water surfing the small waves and small children playing in the river/ tributary water that flowed into the ocean. There was one VERY young surfer there. He was really good. Likely an ex pat local – he had shoulder length sandy blond curly hair. He was maybe 4, tops 5 and was really good! There were bigger surfers there but the waves were just right for this little guy.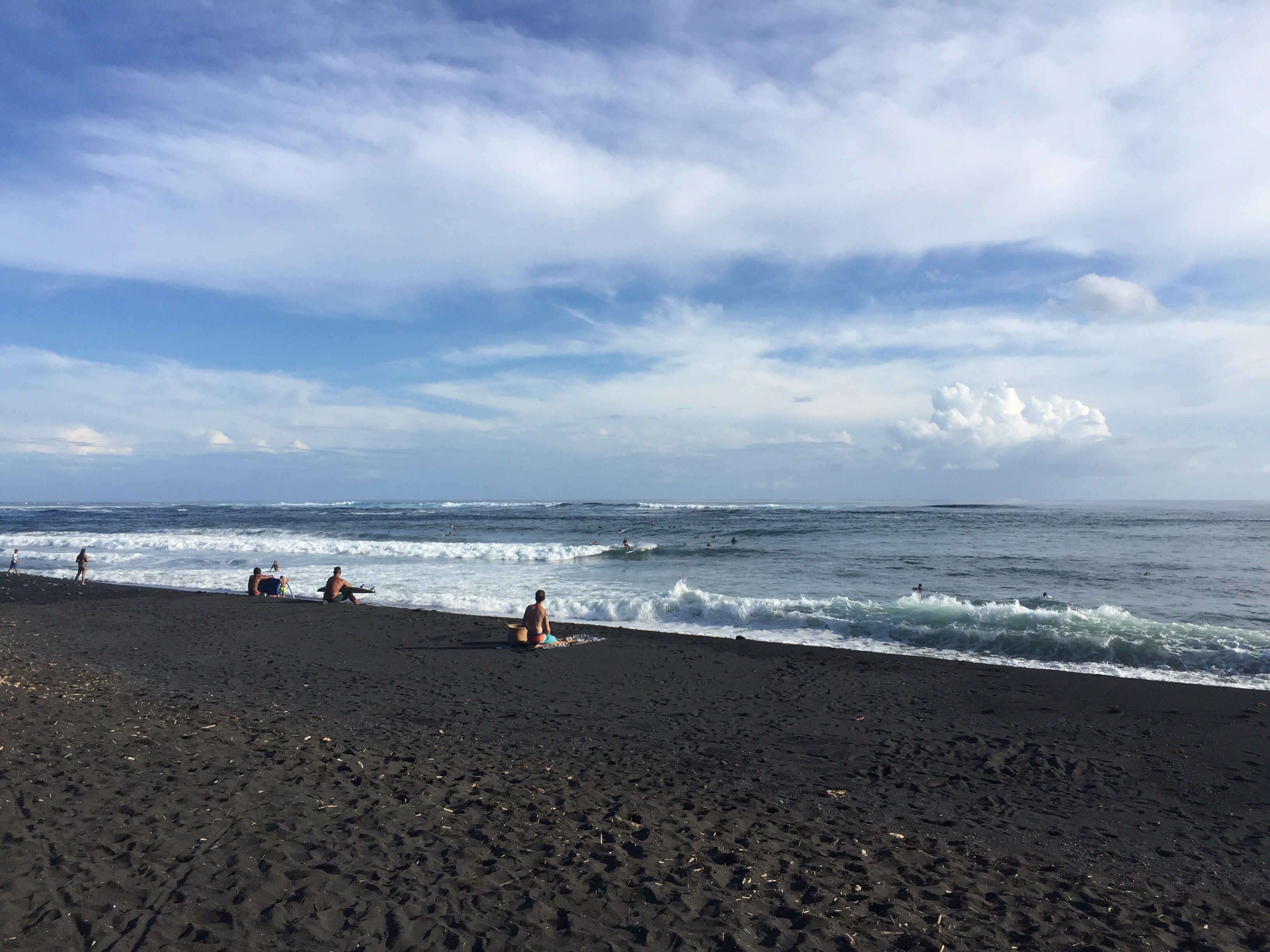 Another day I took a drive to check out the local beaches. There are many of them and they are well marked from the road, with good parking and some facilities like BBQ, playground, and bocce ball pits. Bocce ball seems to be very popular in Tahiti, seemed like a lot of people were playing as I drove around.
On that day I saw some really good surfers at another beach. Including a girl of about 13 who was amazing!! Unfortunately she wasn't surfing when I brought Lane. Probably because there wasn't much surf. Due to wind or tide maybe.
We tried to go surfing in Tahiti, but couldn't get a call back from surfboard rental places and didn't know where to go…. ah well.
One trip to the grocery store we saw this amazing looking fish and picked some up for dinner. It was SO SO SO good! Wow. We went back and got some a few days later but it wasn't quite as good, maybe not as fresh? or maybe not as good a piece of fish (it was pinker than the other pieces which were more white).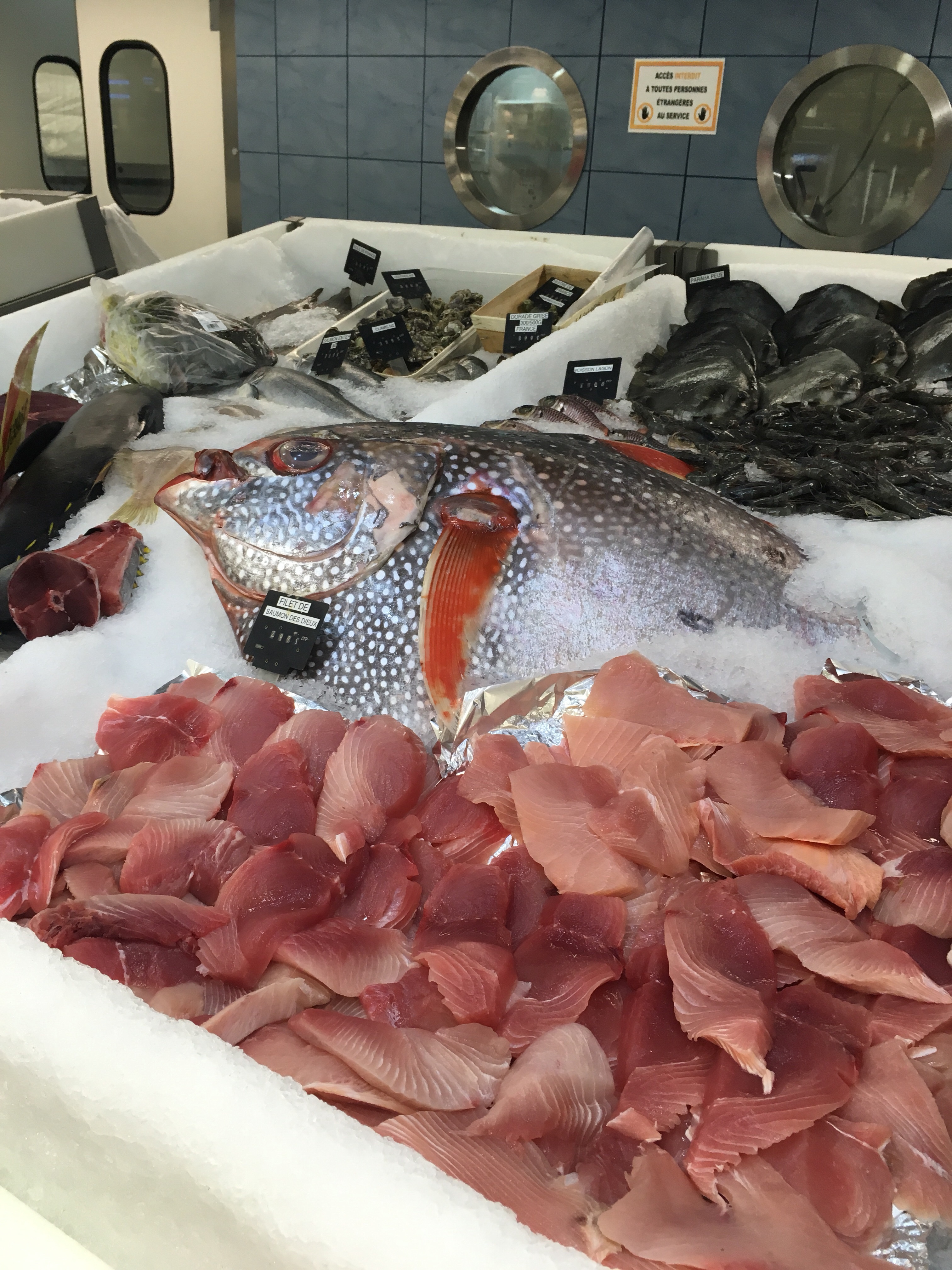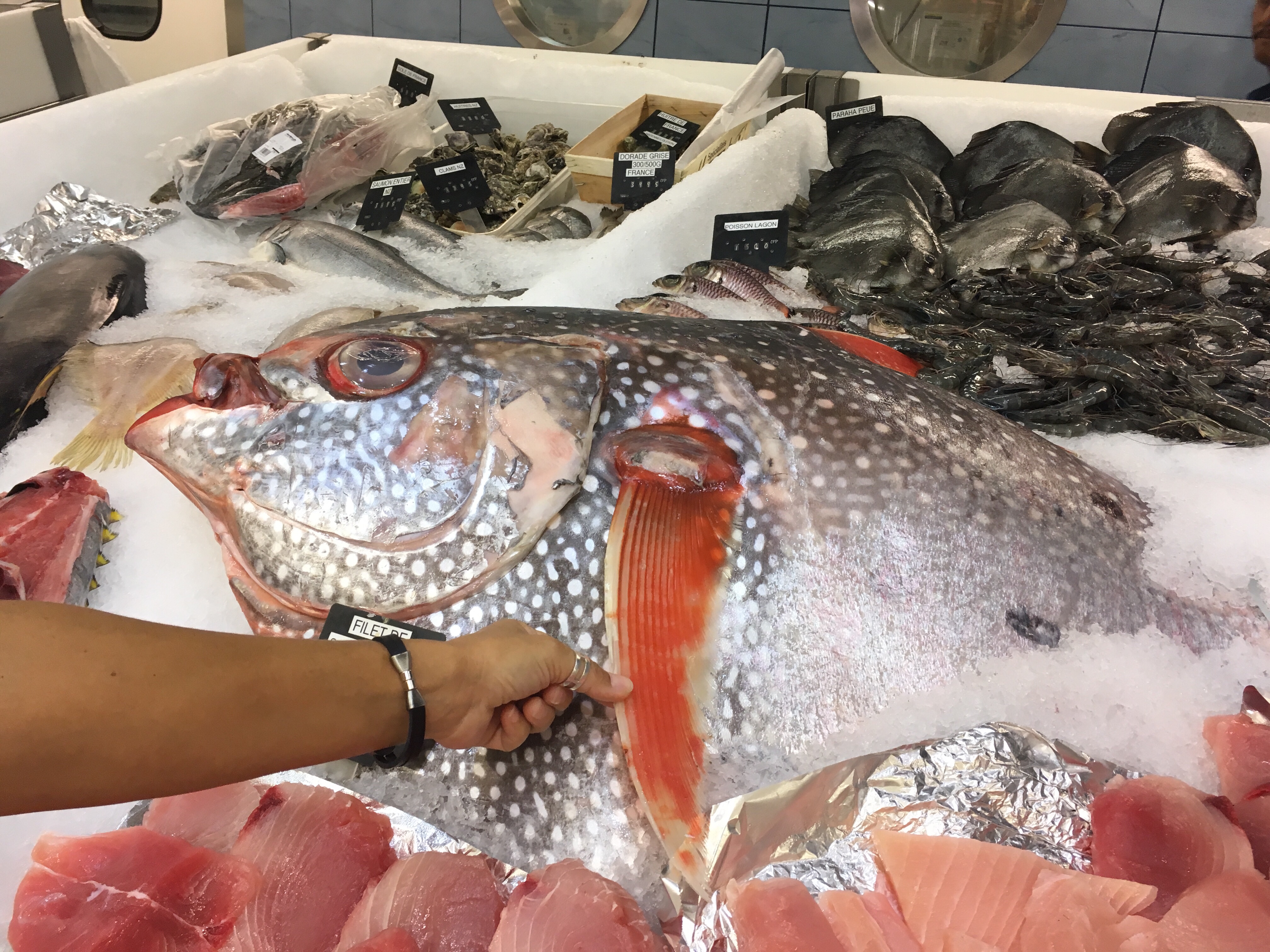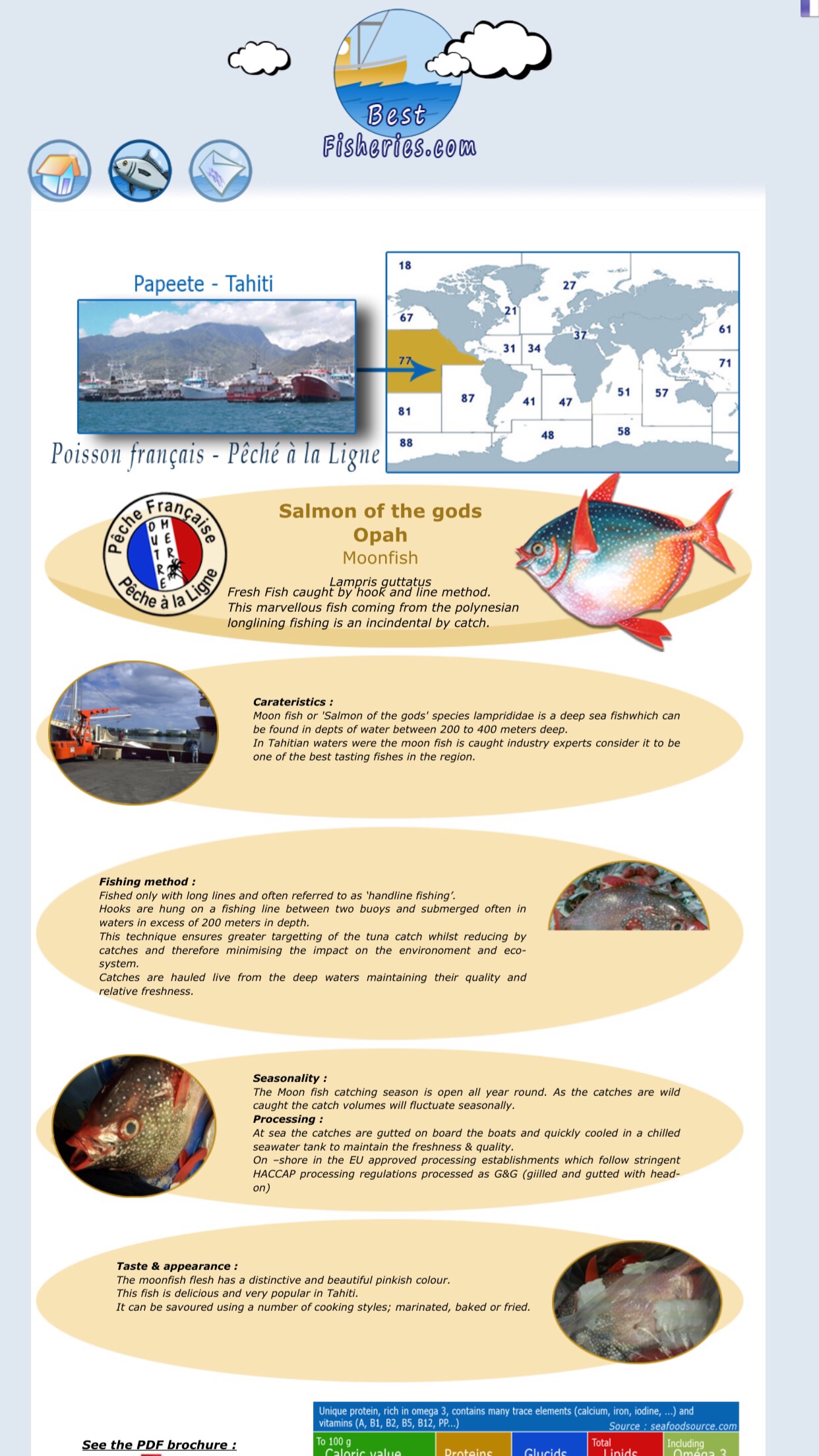 After Tahiti, we flew to Easter Island. This might have been one of my least favorite flights because it was at 3AM! Yikes! I managed to get a couple hours of sleep before heading to the airport. Laney had planned ahead and stayed up late for a few nights so she was OK getting to and on the plane. We were both pretty knackered when we got to Easter Island though. We were in desperate need of a nap, which, of course, threw us off for the 3 days we were there. As much as I tried to get to sleep early and get up at a reasonable time, well, it just didn't happen. First real jet lag we have had, actually. Oh well. No biggie.
Let me just say we LOVED Easter Island. People there are so friendly and happy, and we loved the Moai as well as the amazing surf that was happening while we were there. I rented us a car so we had full access to the whole island anytime we wanted.
Funny thing about Easter Island, of course there are lots of free-roaming dogs around, but there are also FREE ROAMING HORSES. How cool is that? They are owned by someone, but allowed to wander because, well, where can they go? HA.
At one point I asked Laney to take a photo of one and when she held her phone out toward the horse, it came toward her. Ha. Like really close. It freaked her out. When she pulled the phone into the car it stopped approaching. I can only assume that people sometimes feed them and the horse thought she was offering food when she held out her phone. Ha.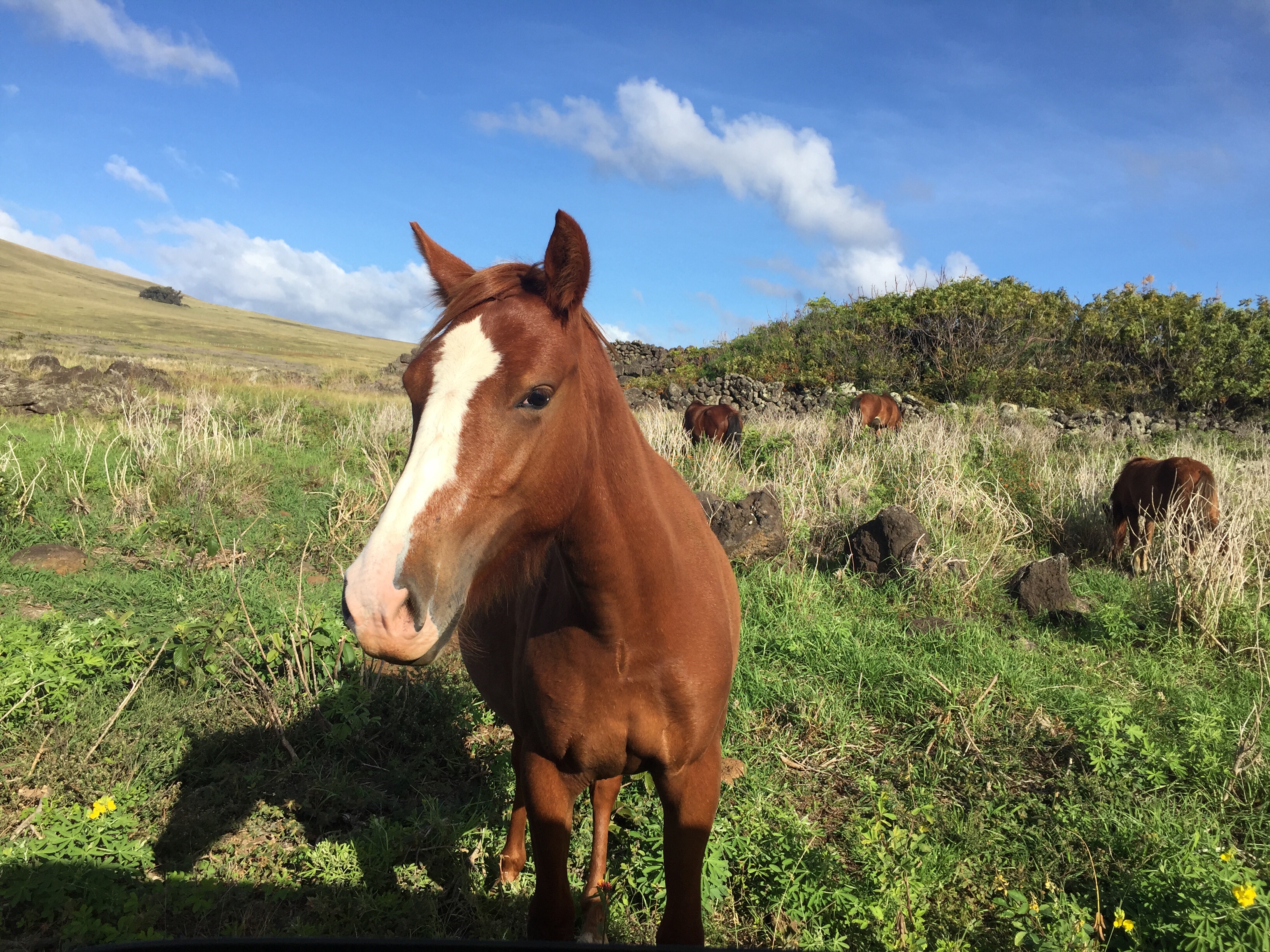 One big impression – I was so surprised at how NOT BUSY Easter Island was. I mean, I know it's an island in the middle of 'nowhere' basically, but any time we showed up to see a major Moai site, there were maybe 2 to 10 people there. No more than that! (except one point at sunset, but even then it was only like 30).
I also loved how rustic and unspoiled it is. When we were driving the coast and saw some nice waves, we just pulled onto the grass/rock/cliff and drove to the edge. There were a few tracks where people had done the same. No one bothered you-you could sit and watch the waves as long as you wanted! We didn't see anyone surfing on these wild wave areas until the last day, we pulled over because Laney THOUGHT she saw a guy surfing, and YUP, there they were. There were 2 of them and their friends were sitting watching them. We had a nice conversation with them while we watched the surfers, once they established that we (Laney) can surf.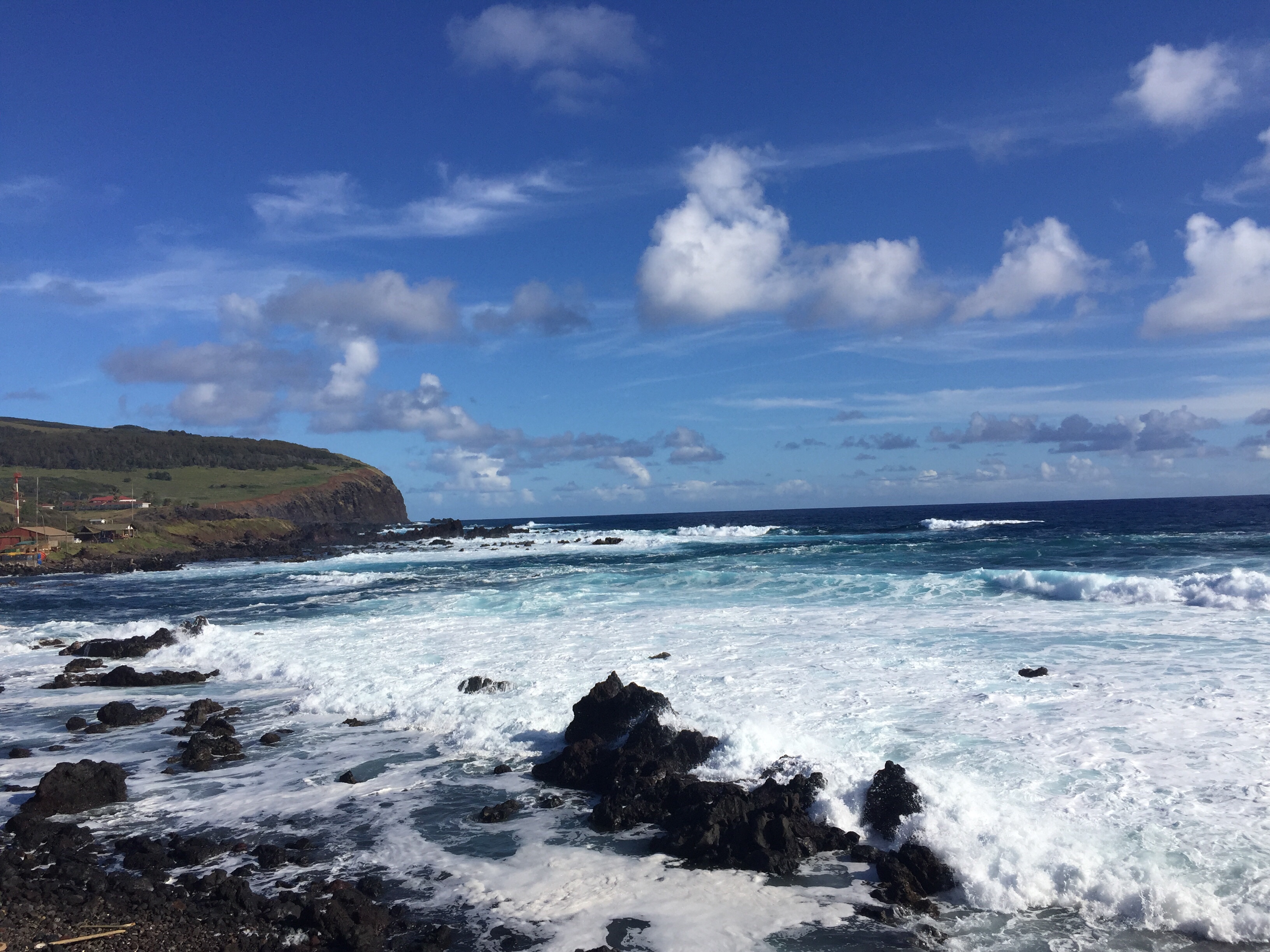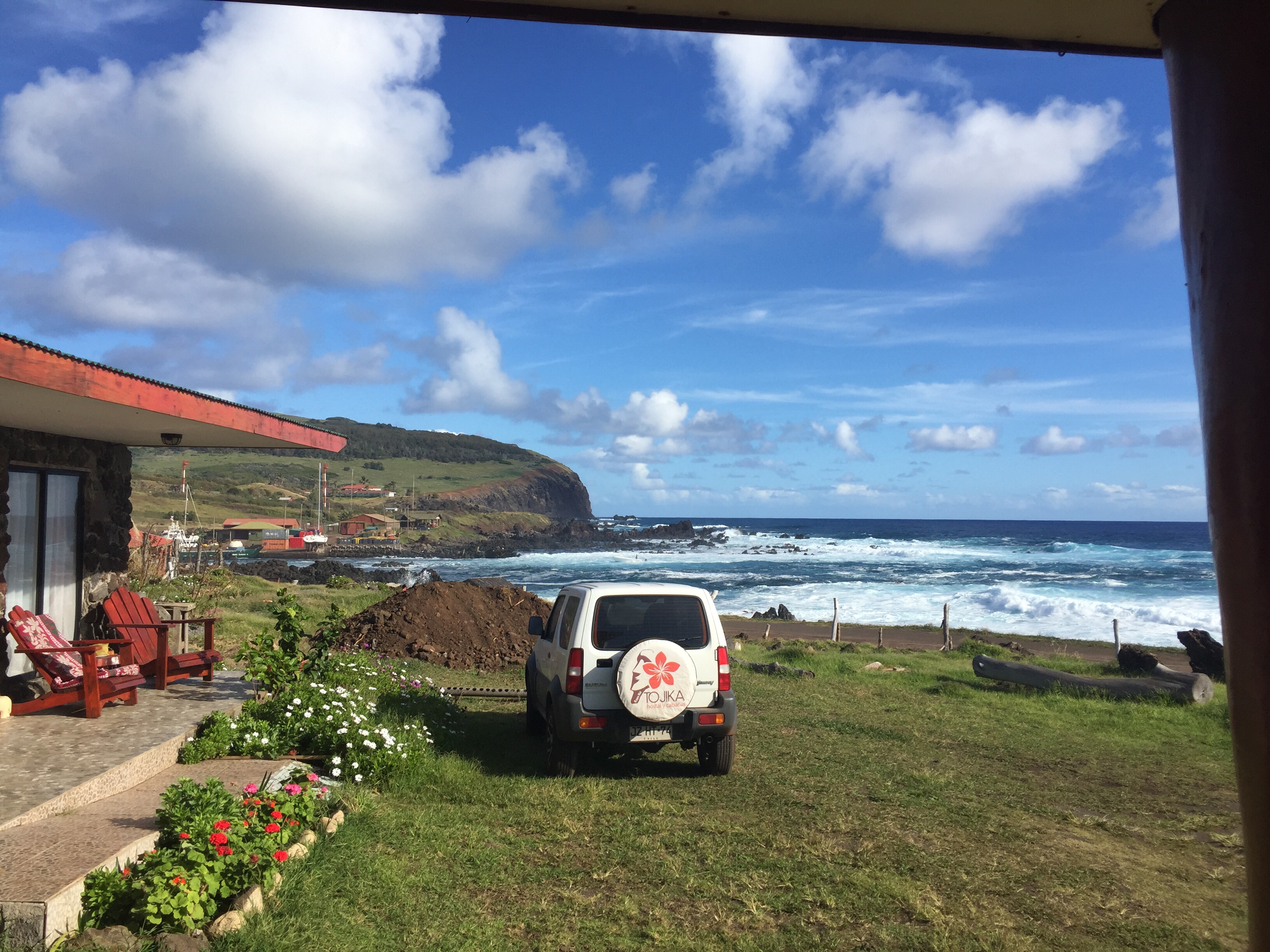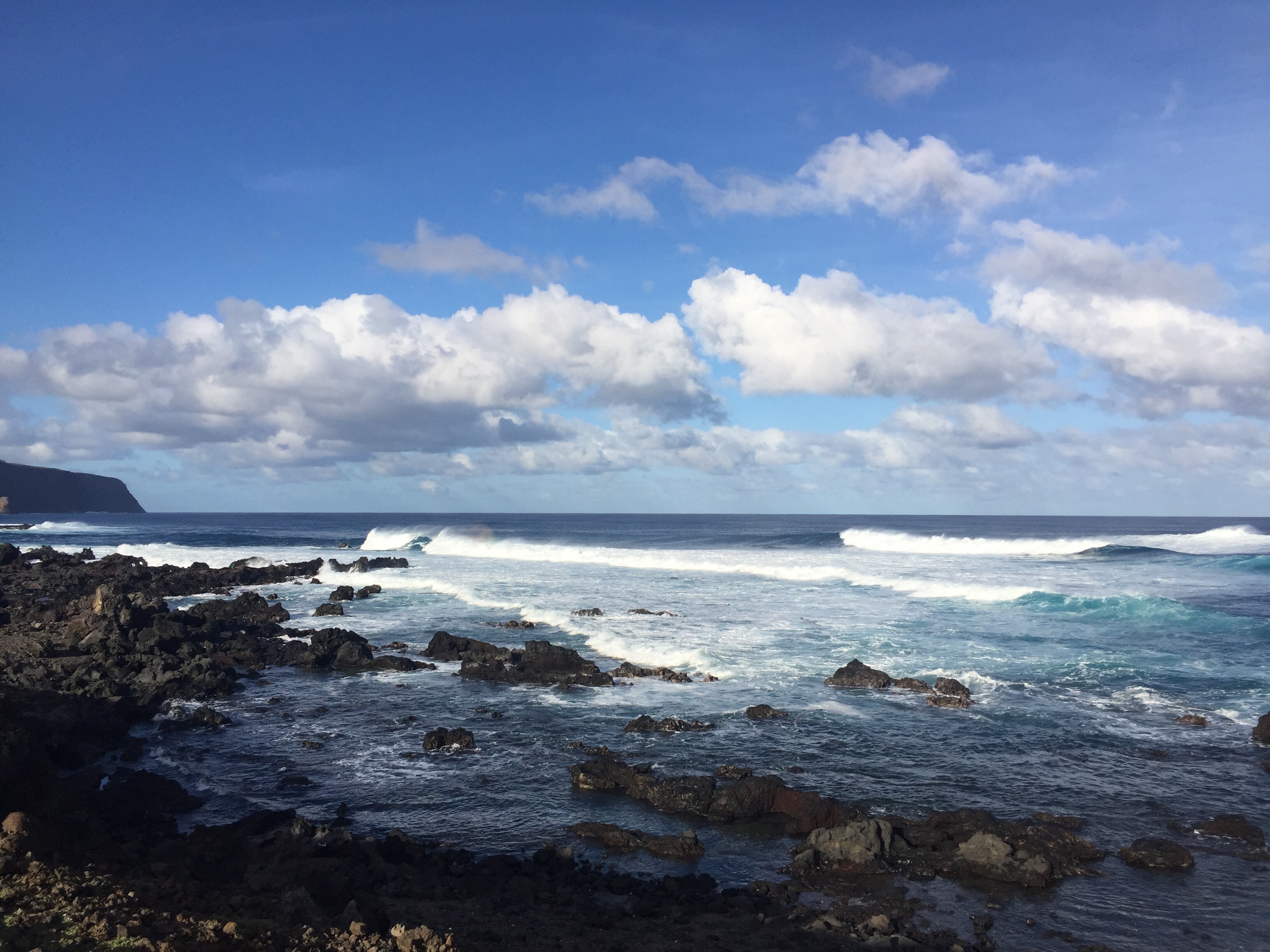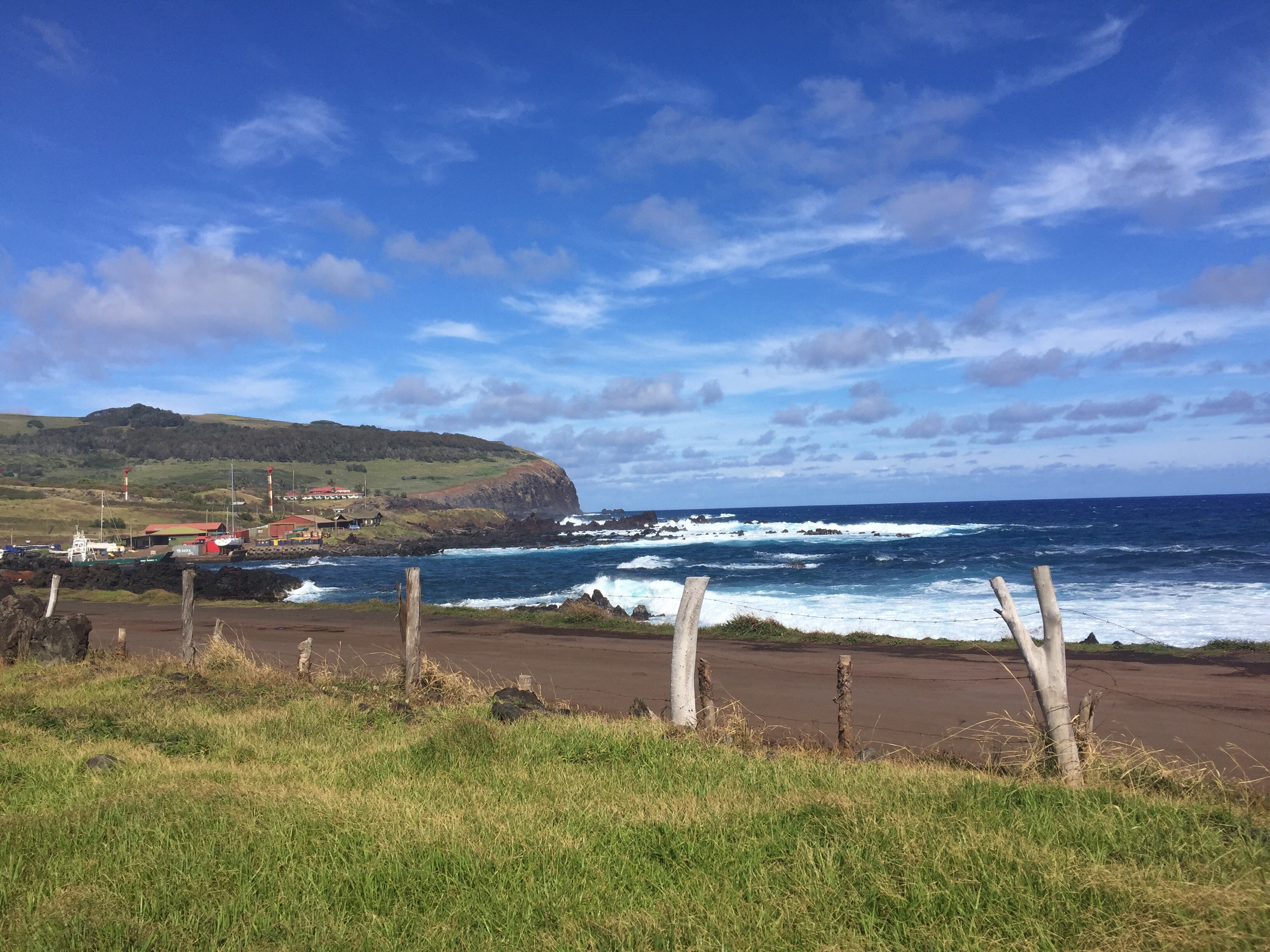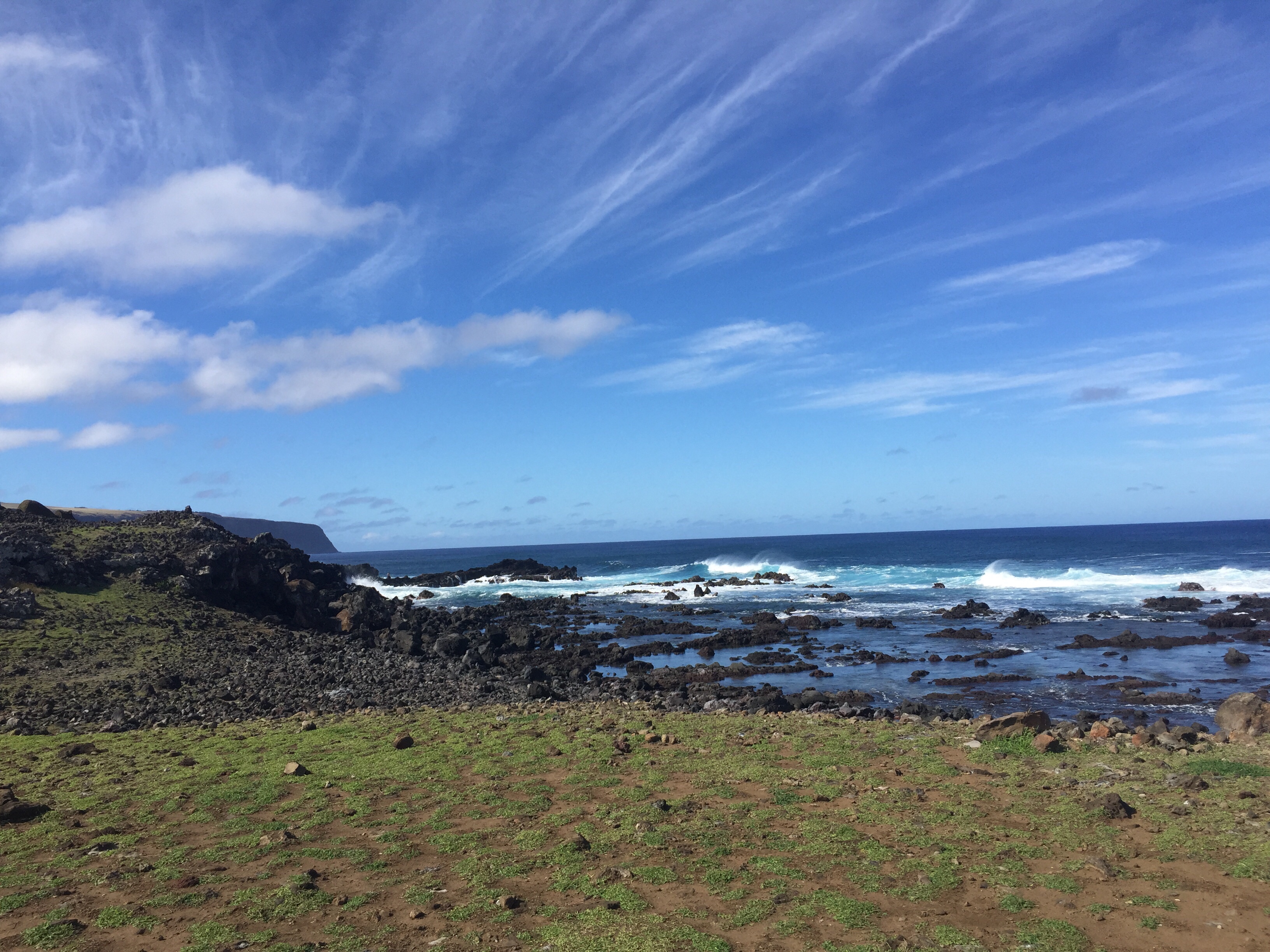 Here are some of my favorite Moai photos.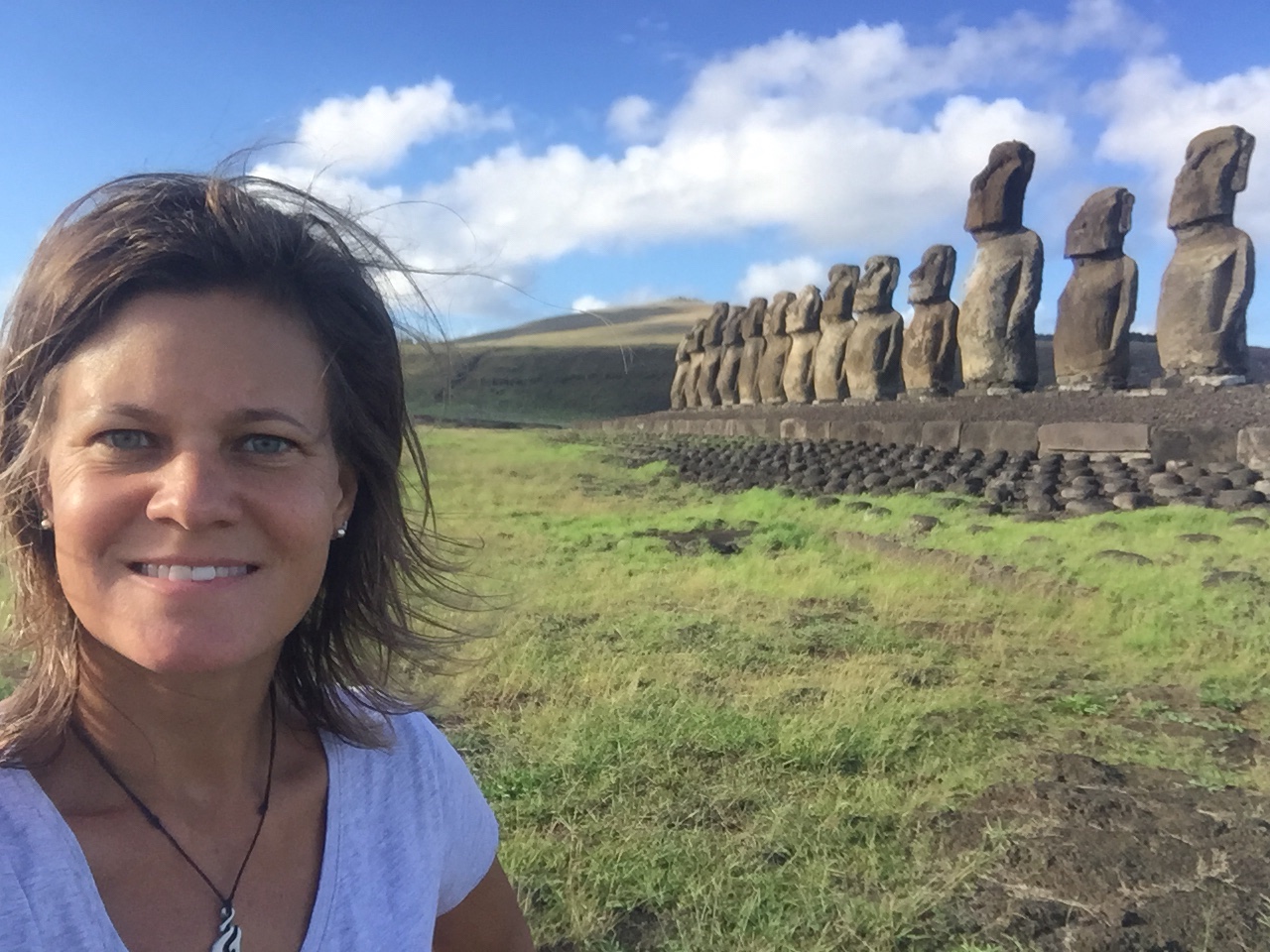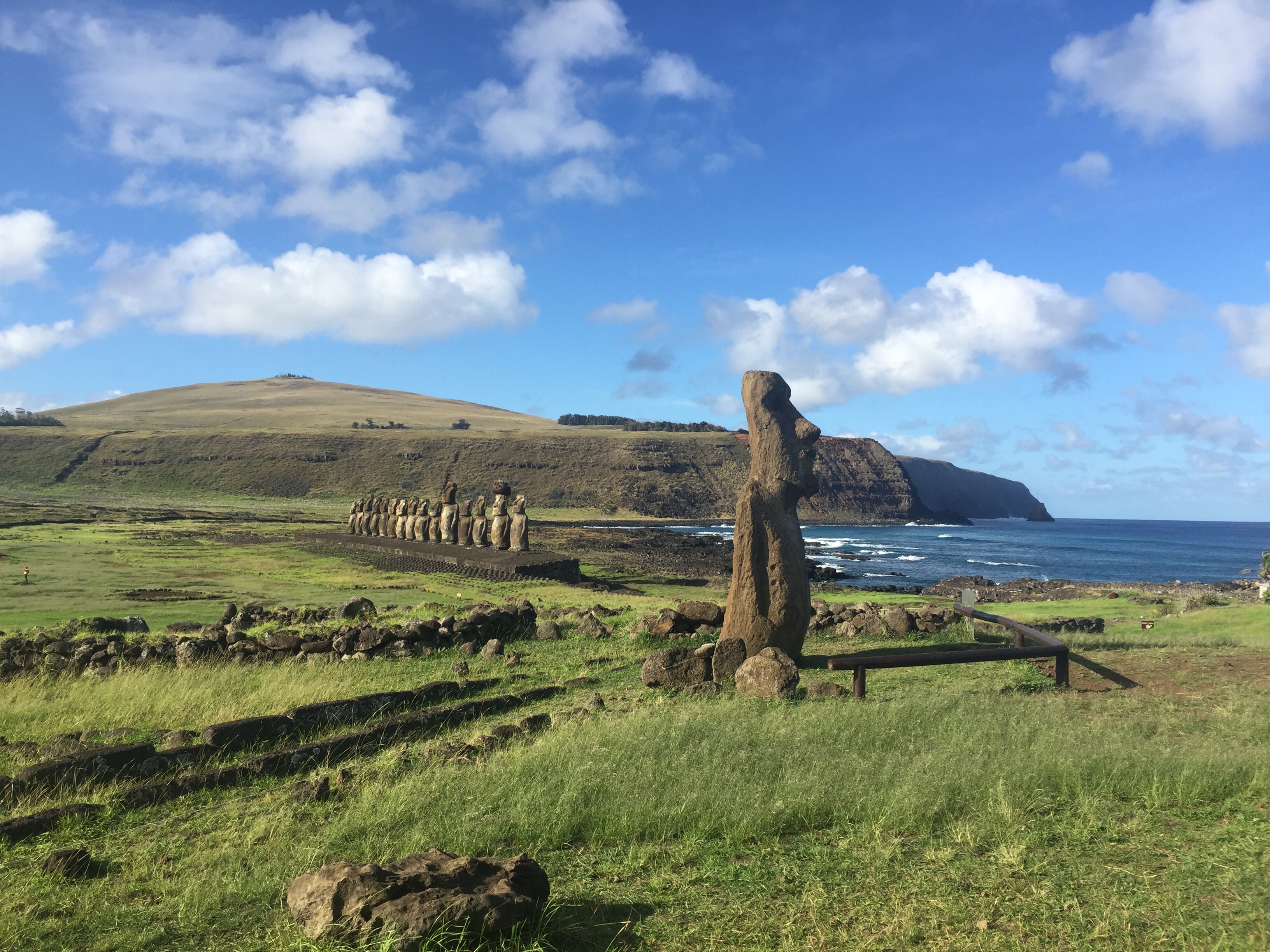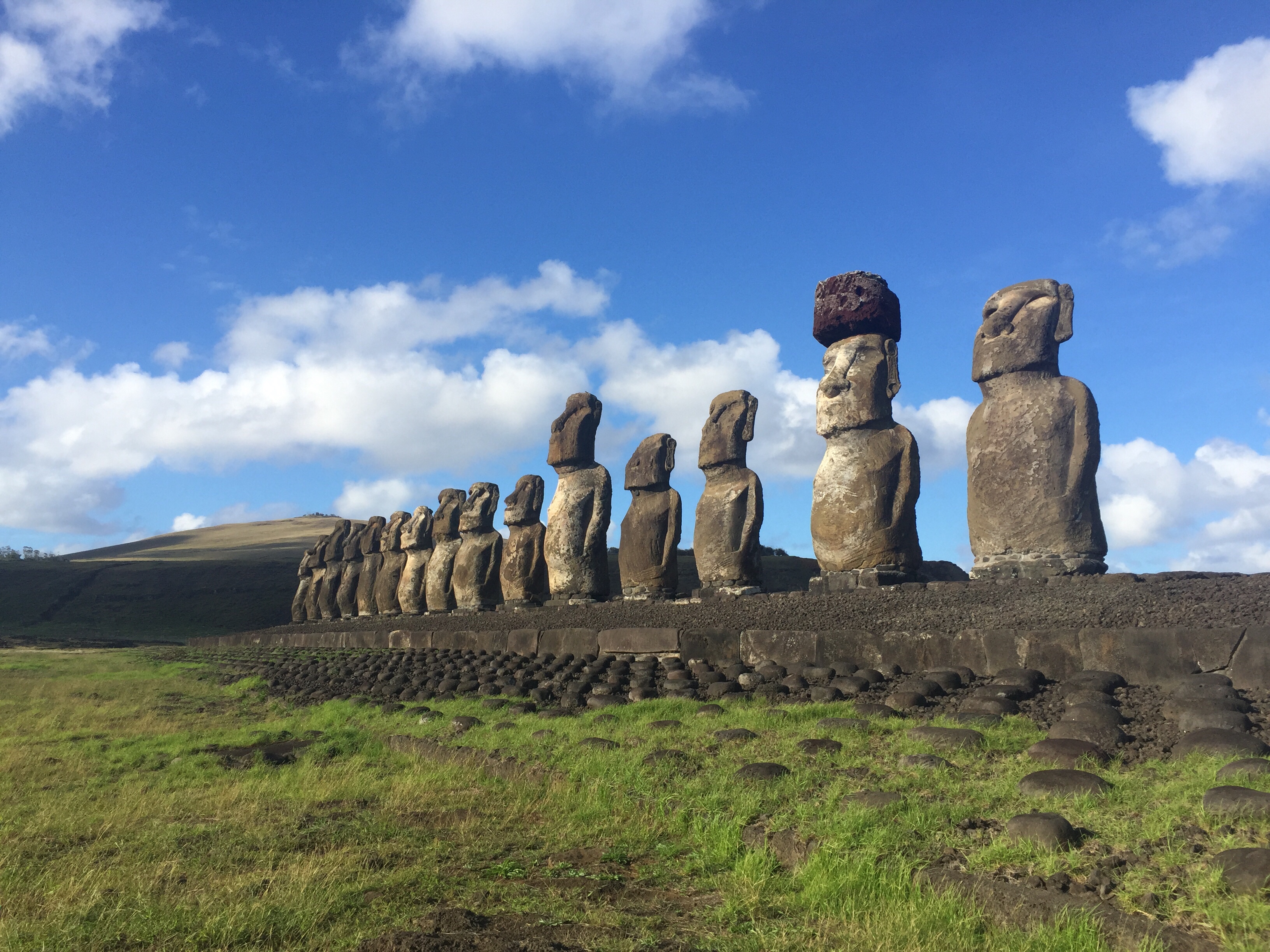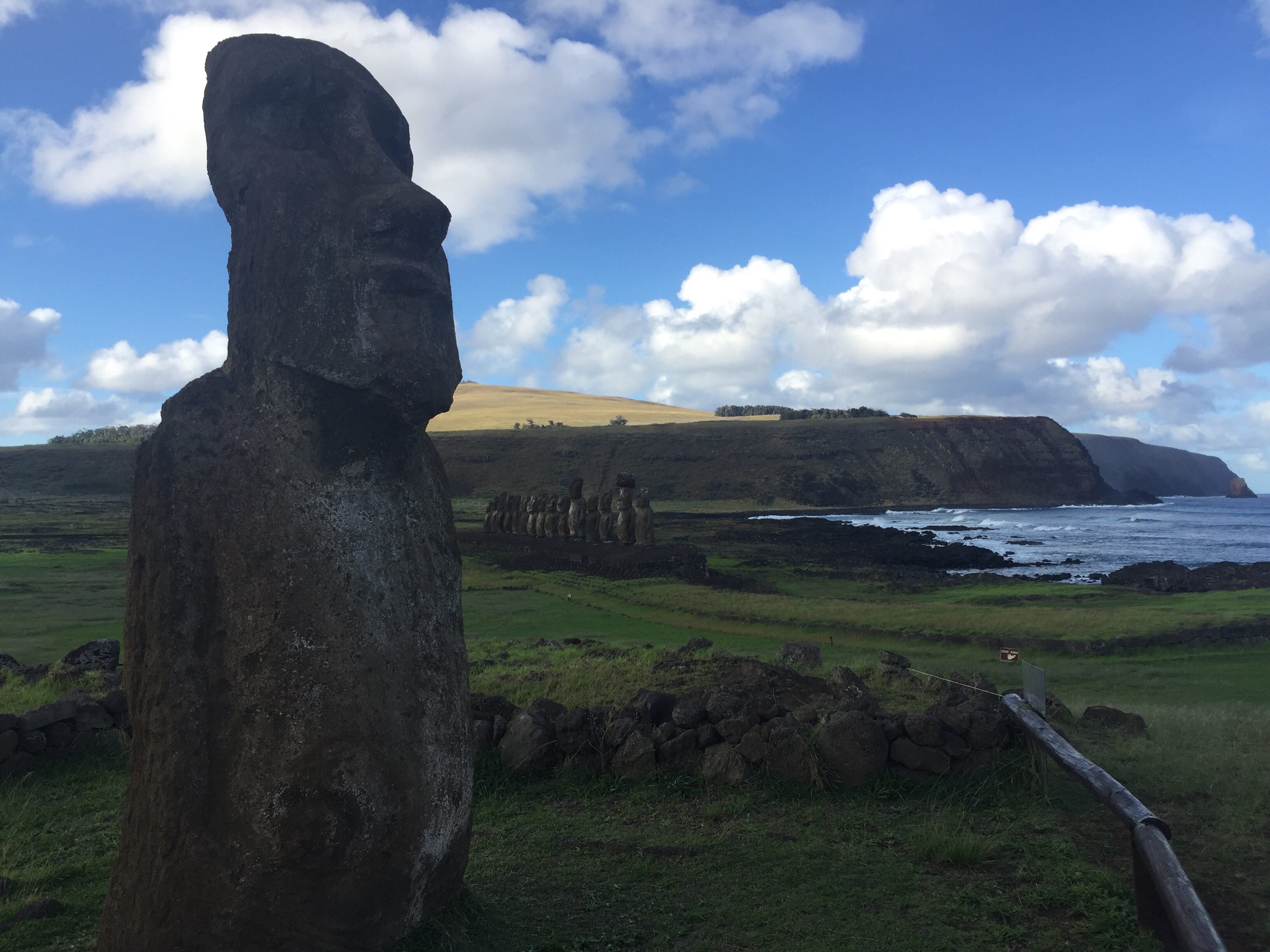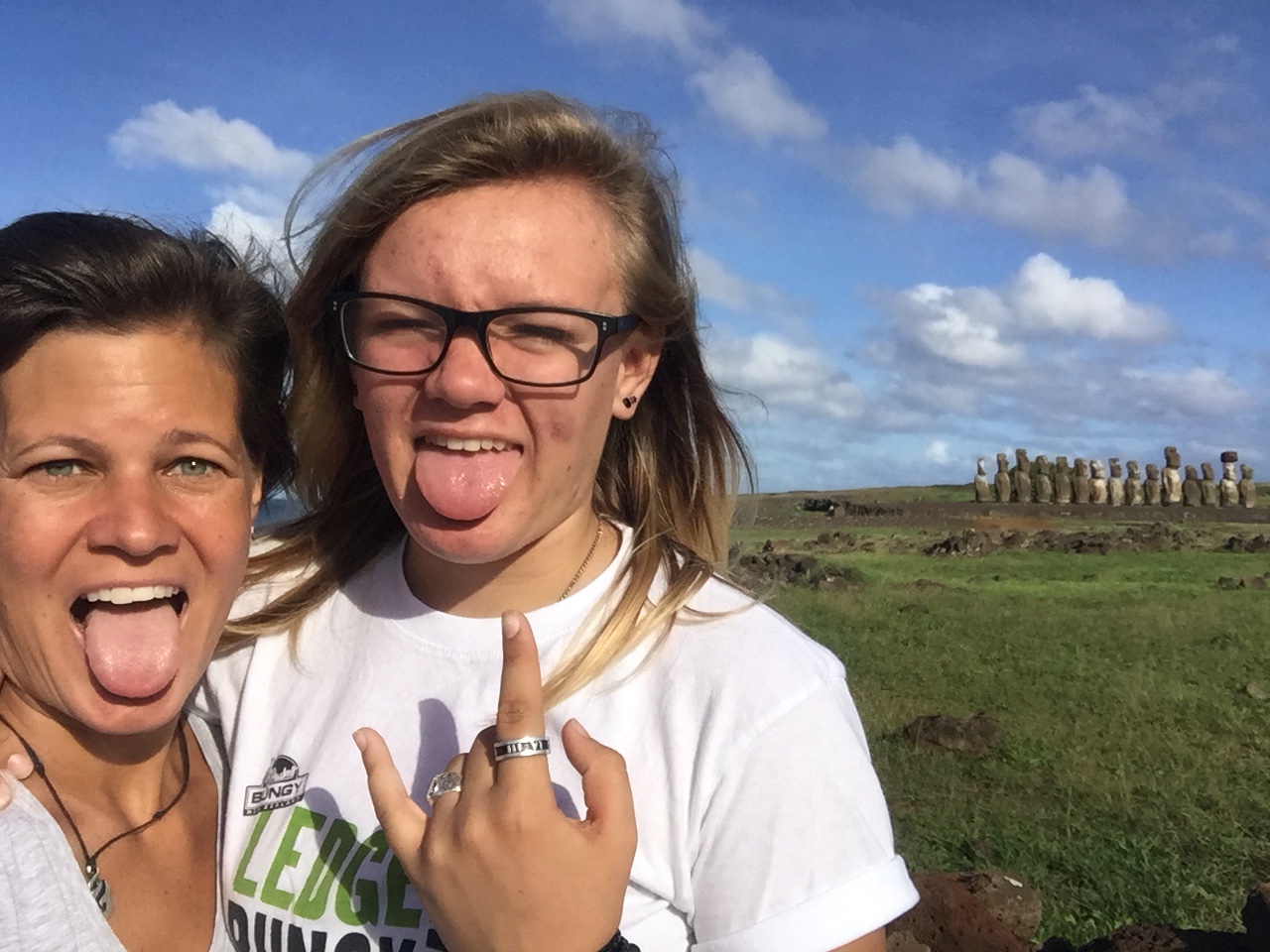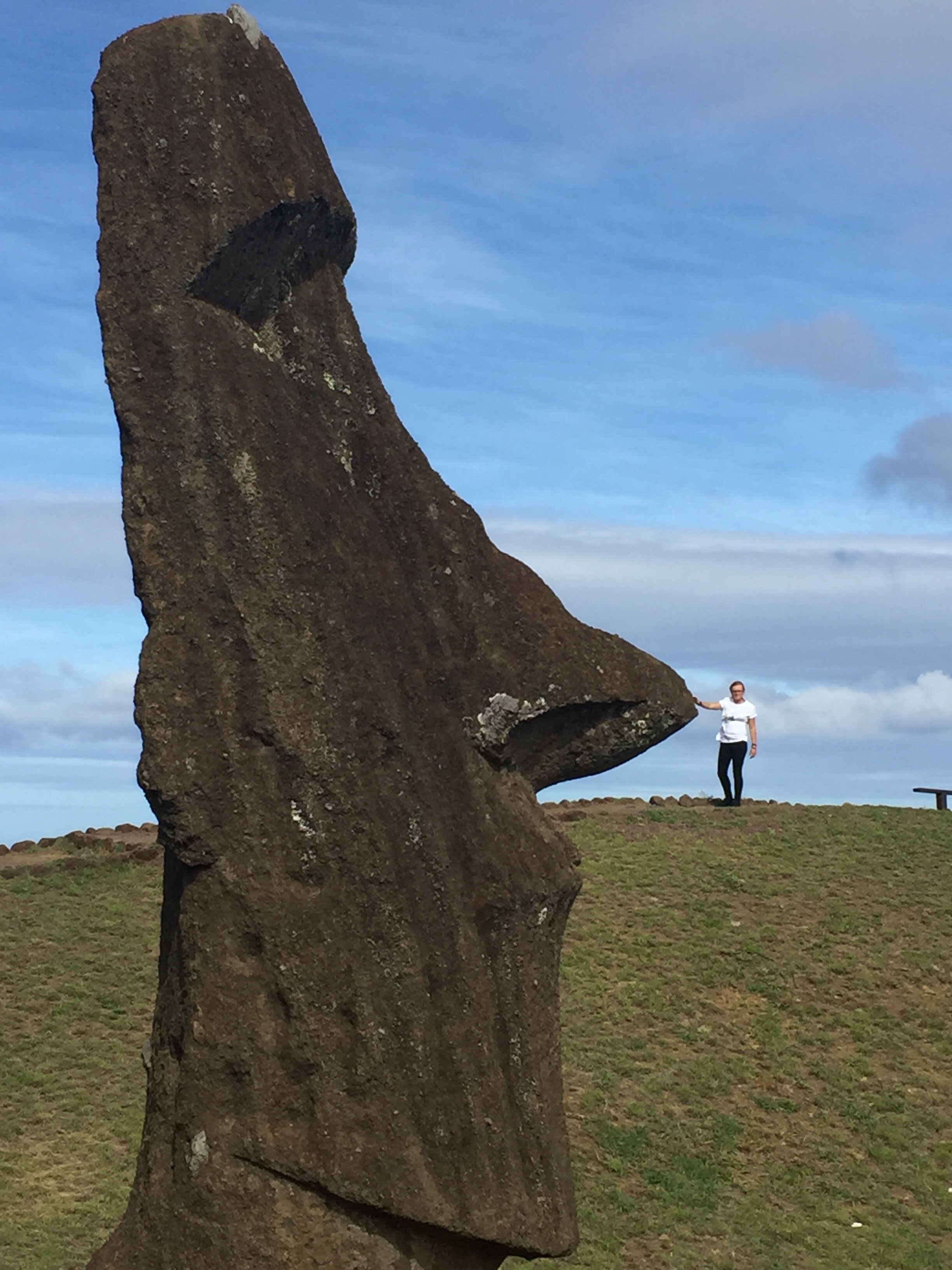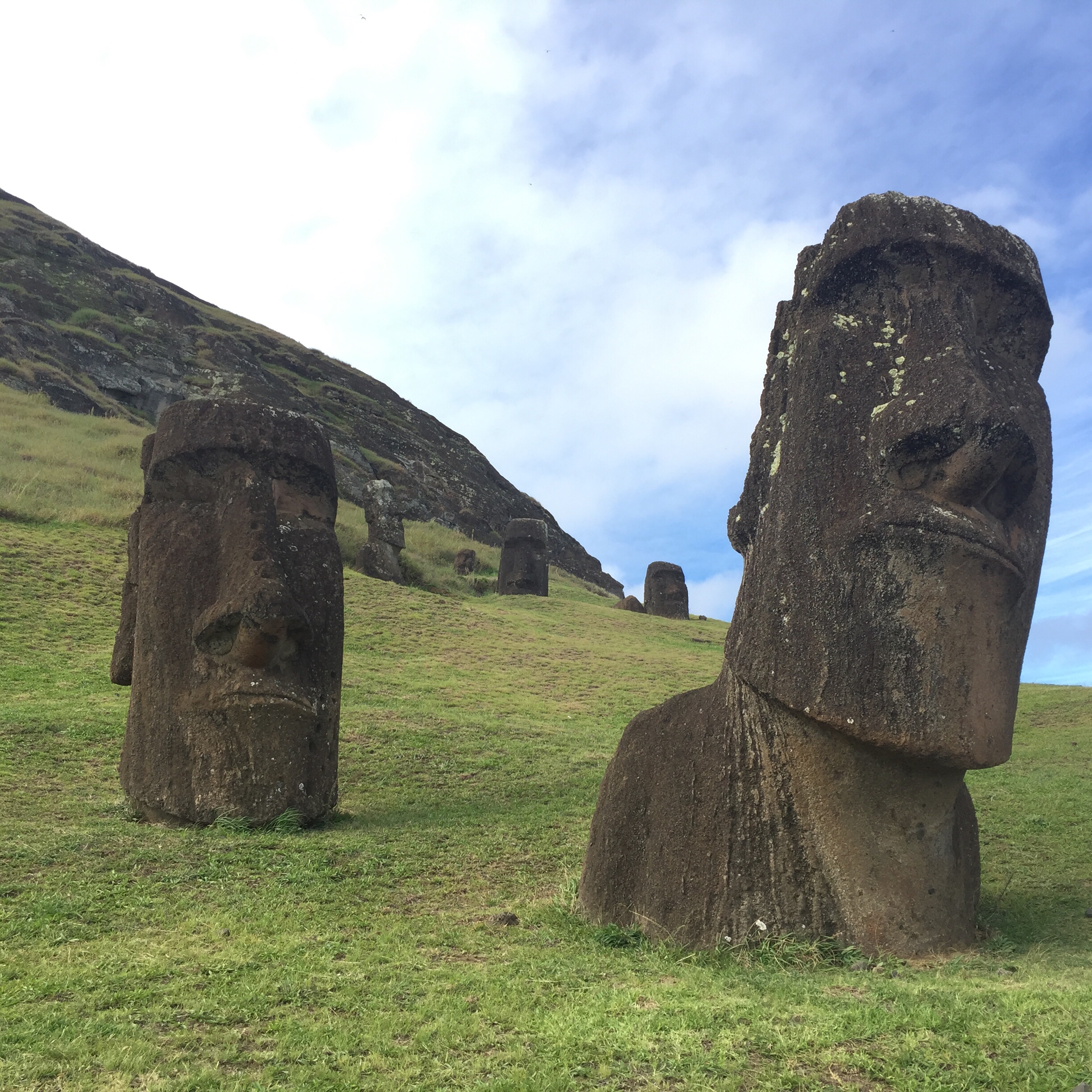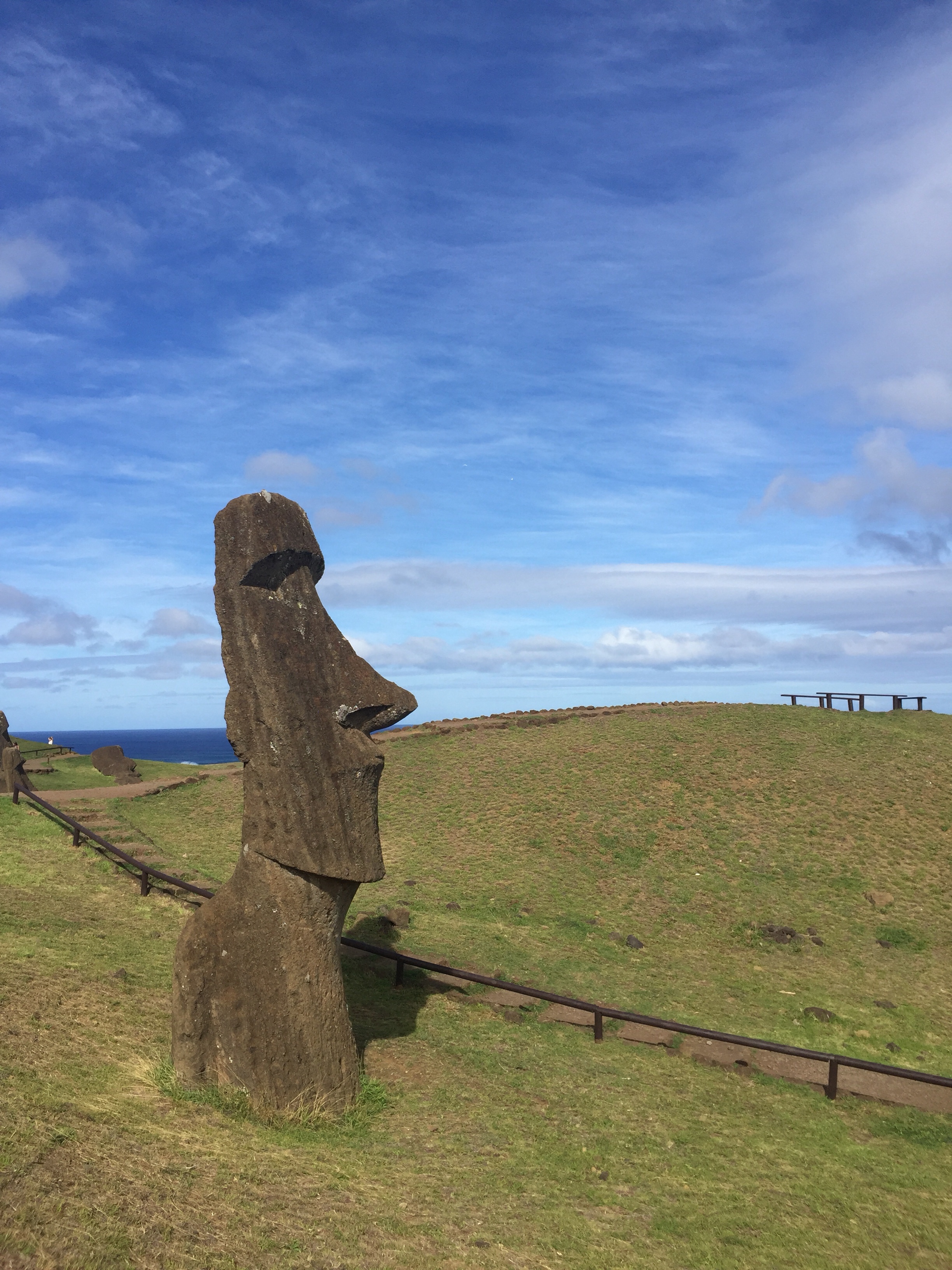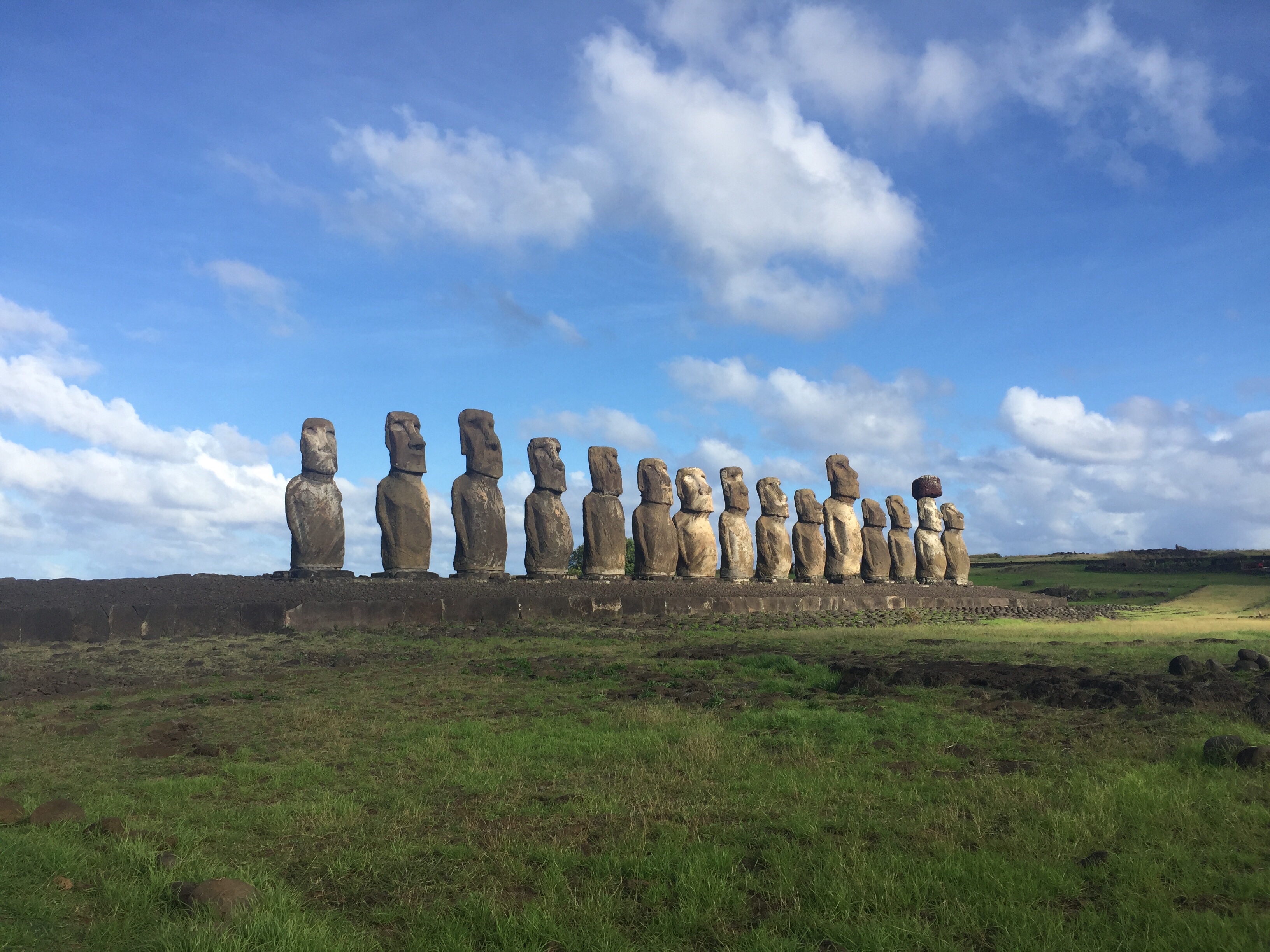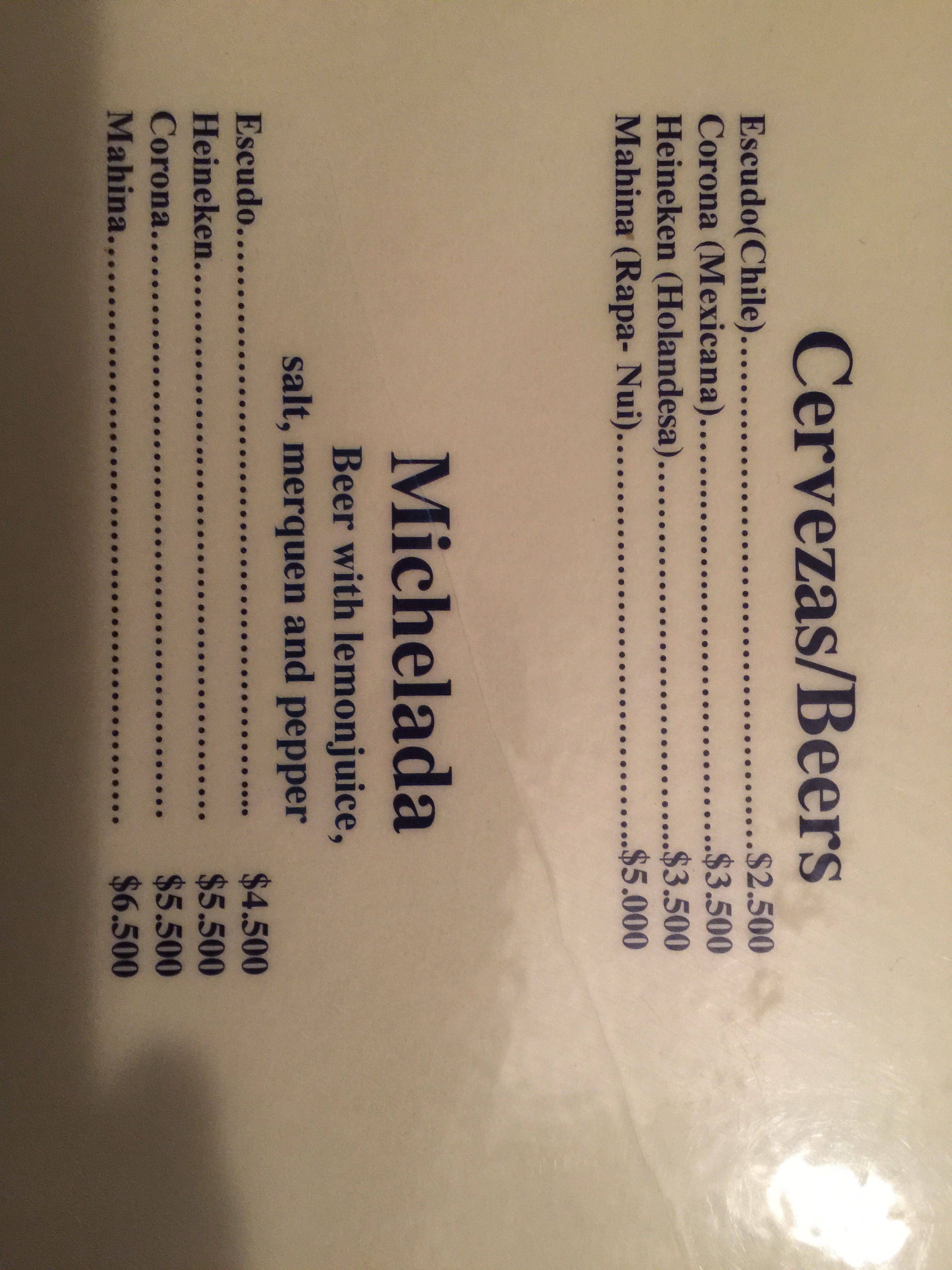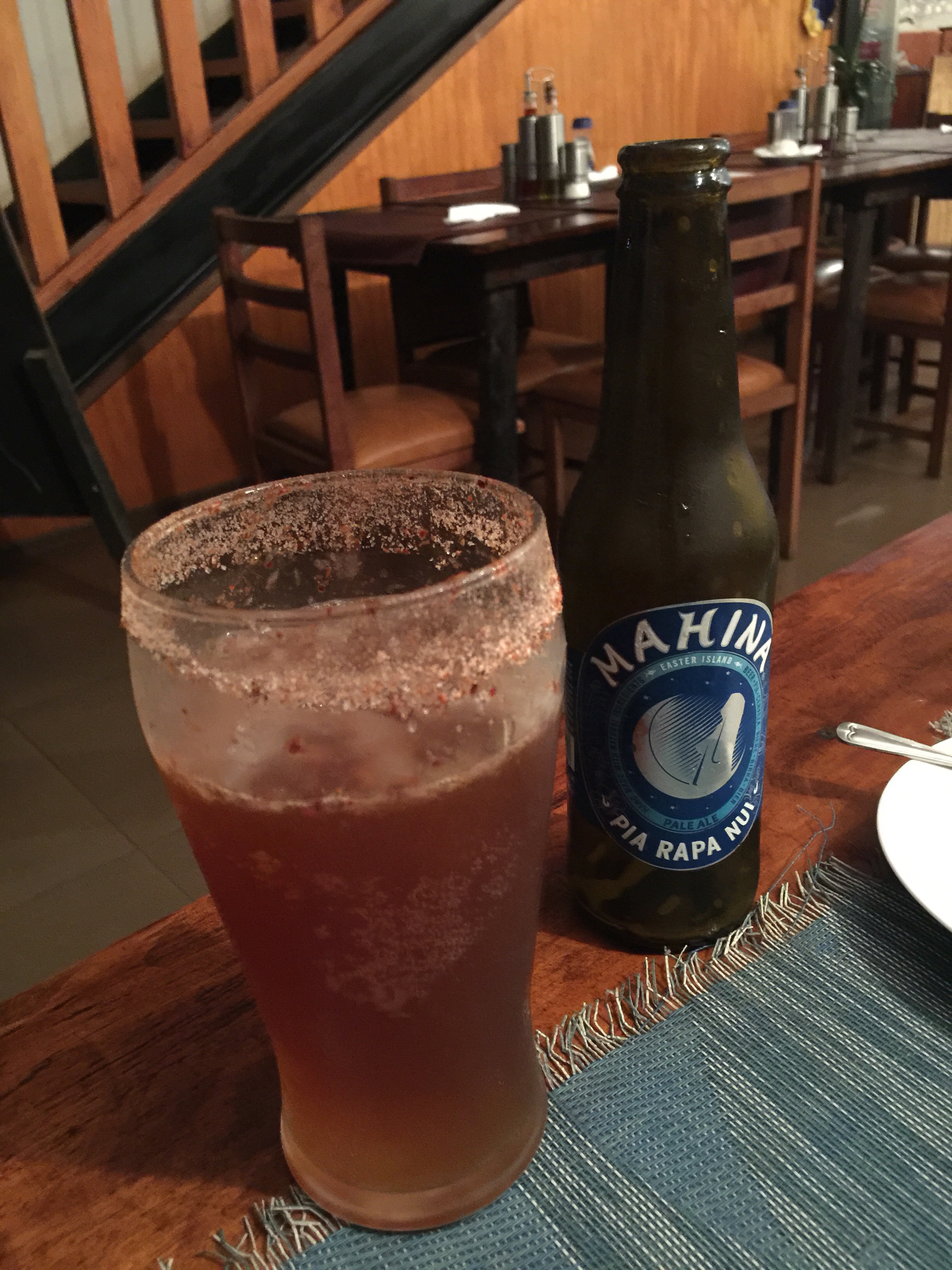 I had this Michelada. Have to say I didn't care for it. Ha. I had to go all the way tomEaster Island to find a beer I don't like. Ha.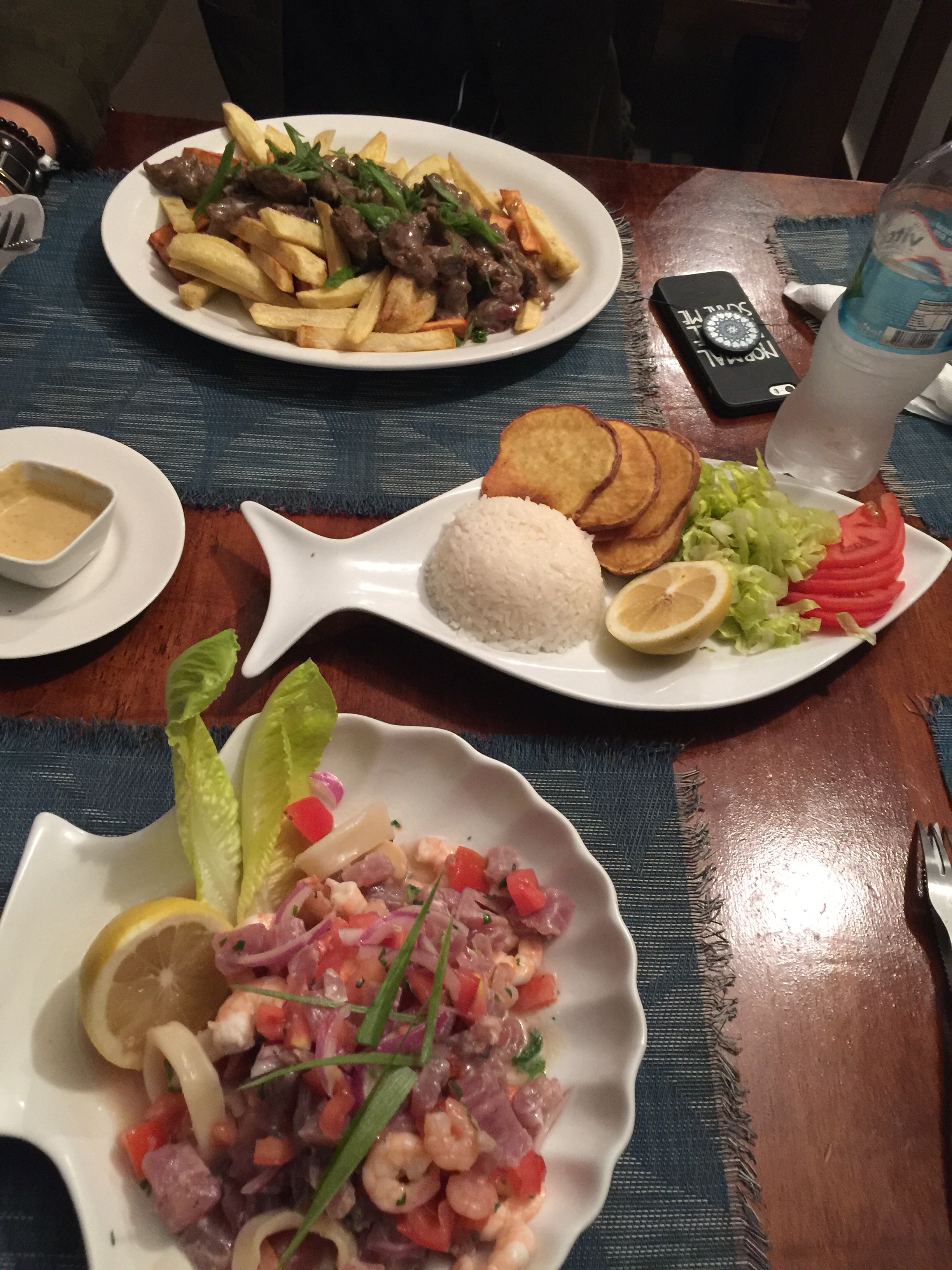 Amazing ceviche here and everywhere on the coast of South America. Laney had beef as usual. Ha.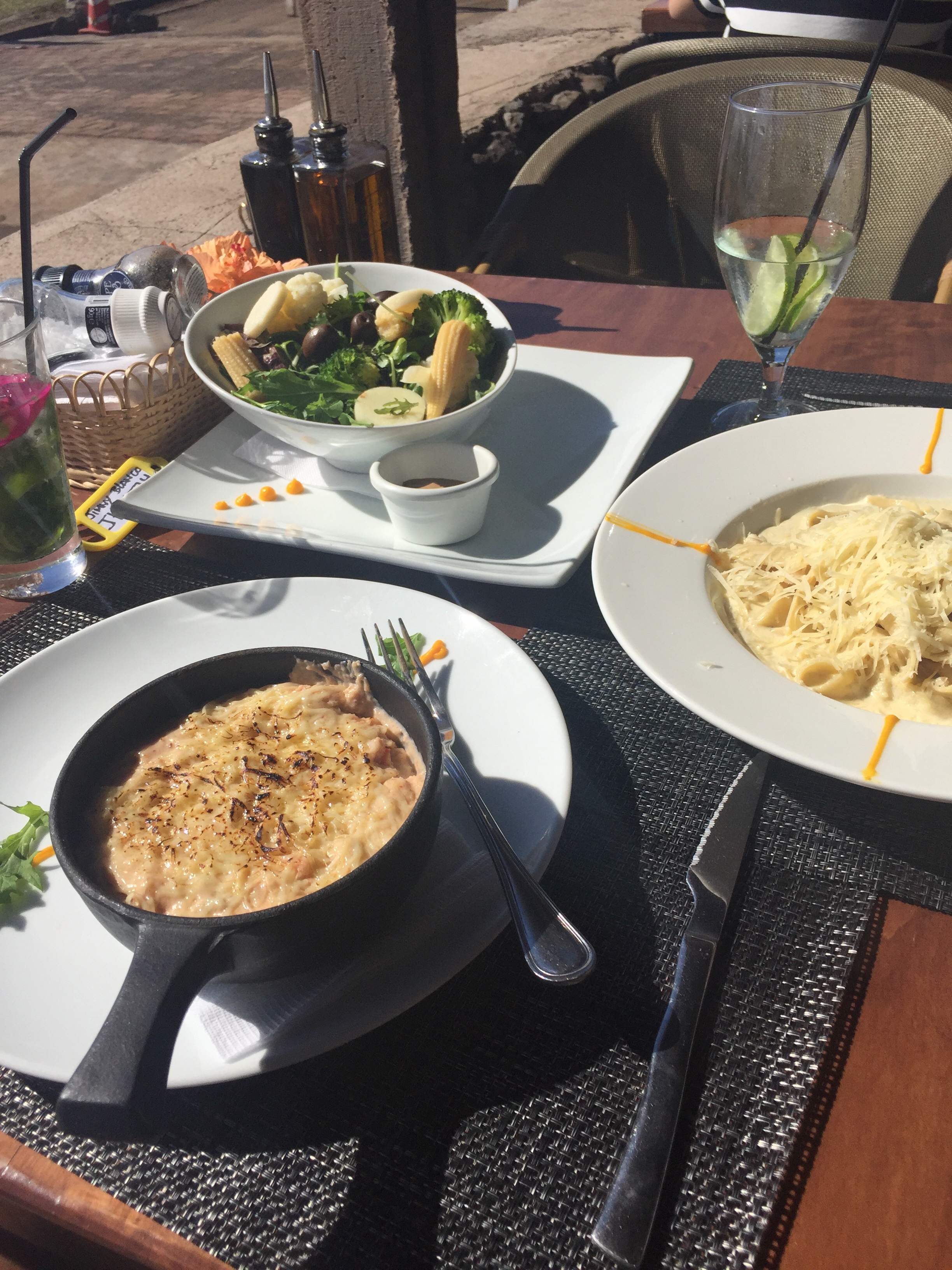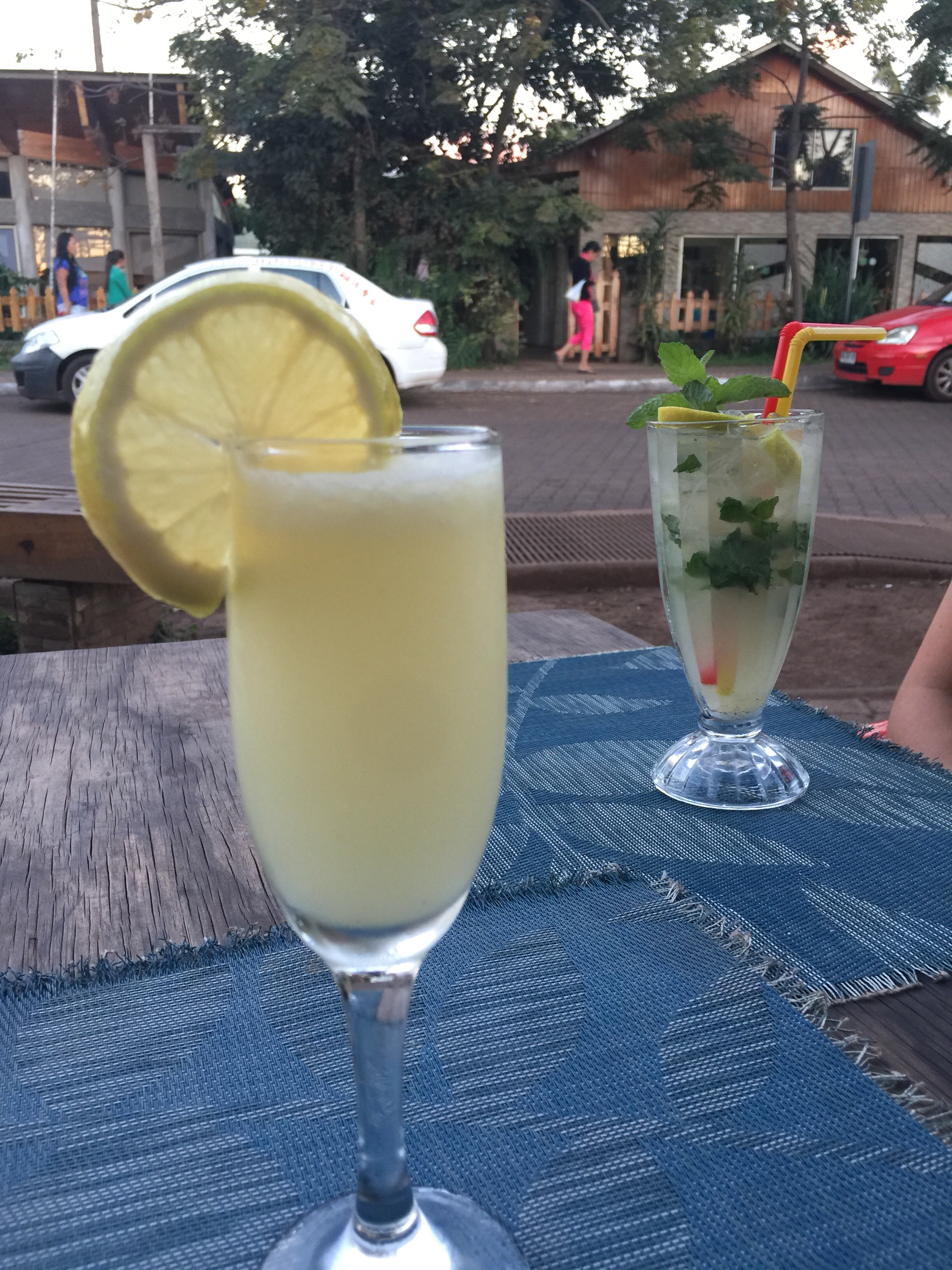 Yum. Great Pisco sours!! This one on the Main Street of Rapa Nui. That's the native name of Easter Island.
After a few beautiful days wandering Easter Island it was time to head to Santiago.
I had some plans for Santiago, like going to the coastal town of Valporaiso and a wine tour. But, for various reasons those things didn't happen. Laney was exhausted from the travel and time change. And our Uber driver got lost causing us to miss our wine tasting bike tour. We ended up seeing a movie instead. Ha. It was a good week for cooking in, eating well and exercising for me.
Next: Quito Ecuador – Jungle tour and Galapagos!